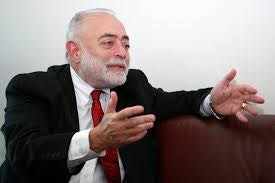 FORT WAYNE, Ind. ― Purdue University is continuing efforts to keep secret a report about the ouster of the Fort Wayne campus chancellor, even though federal and state judges have ruled it isn't protected by attorney-client privilege.
Michael Wartell has sued the university in state and federal courts over being forced to retire at age 65 as leader of the Indiana-Purdue Fort Wayne campus in 2011.
Wartell is claiming discrimination and harassment by the university under then-President France Cordova.
Purdue lawyers on Tuesday asked federal Judge Robert Miller Jr. for permission to keep the all or part of the report secret, saying it contains confidential information, The Journal Gazette reported.
Miller ruled last week the report by investigator John Trimble needed to be given to Wartell's lawyers. The judge said Trimble didn't tell Wartell he was an attorney for Purdue, an indication that Trimble was acting as an investigator.
Purdue's attorneys have asked the judge for a protective order, under which the report would be disclosed only to the parties in the lawsuit and kept from anyone else.
"Purdue believes that the Trimble Report contains confidential, private information, including related to third parties, necessitating a protective order," the Purdue attorneys wrote.
Purdue also has refused to disclose the Trimble report during the course of the state lawsuit. The Indiana Court of Appeals has ruled that the document is a public record.
An appeal of that decision is pending before the Indiana Supreme Court.
Purdue oversees the 13,000-student IPFW campus. Wartell led the campus for 18 years, and the Purdue Board of Trustees turned down a resolution from the IPFW Senate asking that he be allowed to stay on until its 50th anniversary in 2014.