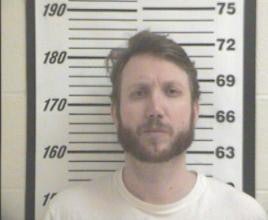 A White supremacist convicted of sending a hate-filled email to a professor has won the right to a new trial on First Amendment grounds.
The 10th Circuit U.S. Court of Appeals said the conviction of Aaron Heineman, whose email user name was "siegheil_necon," was Constitutionally flawed because the trial judge didn't determine whether Heineman intended the email to be threatening.
Heineman, who is deaf, was a student at Utah Valley University when he sent three emails "espousing white supremacist ideology" to a professor at the University of Utah in 2010 and 2011, according to the decision. The first two messages contained no threats but the third "made the professor fear for his safety and the safety of his family," the court said.
Titled "Poem," it called the professor by his first name and began this way:
"Come the time of the new revolution,
we will convene to detain you.
And slay you, by a (B)owie knife shoved into the skull from your pig chin
you choke, with blood flowing in your filthy treasonous throat!
We put the noose ring around your neck
and drag you as you choke and gasp
The noose laid on the tree branch
and the fate hath conferred justice for Treason.
You are a filthy traitor along the horde of anti-American and anti-Whitey
comrades."
The email also contained anti-immigrant language and obscenities.
In his defense, Heineman argued that Asperger's syndrome "impairs his ability to understand how others will receive the things he says and does."
He was convicted at a non-jury trial of sending an interstate threat and is now on probation.
In its decision, the Court of Appeals said the First Amendment requires the prosecution to prove that Heineman intended the professor to feel threatened. Otherwise, the email was protected free speech.
"A defendant can be constitutionally convicted of making a true threat only if the defendant intended the recipient of the threat to feel threatened," Judge Harris Hartz said.
The case was returned to U.S. District Court for a judge to determine Heineman's intent.
Pay lawsuit tossed
A judge has dismissed an Equal Pay Act lawsuit against the University of Wisconsin Superior by a tenured professor who claimed her male colleagues with less seniority received higher pay.
U.S. District Judge James Peterson ruled that much of Dr. Raychel Reiff's claims were filed years after the deadline passed and that the university showed a legitimate reason unrelated to gender for any salary disparities.
The suit alleged violation of the Equal Pay Act and Title VII,
According to the Peterson, the university employed Reiff as a non-tenure-track lecturer from 1990 to 1994. The administration allegedly told her at the time that her experience qualified her to be an assistant or associate professor but she wasn't offered a tenure-stream appointment because "she was a married woman who could not readily relocate to take a better position."
In 1994, she became a tenure-stream assistant professor in what is now the World Languages, Literatures and Cultures Department with a $34,000 starting salary that she conceded was non-discriminatory. In 1997 she was denied early tenure but, in 1998, received tenure and was promoted to associate professor, also in less than the standard six years. She became a full professor in 2003.
She is now the most senior and highest-paid member of the department, according to the decision.
Peterson said the university gives salary increases based on three factors: merit, salary data from the College and University Professional Association for Human Resources (CUPA) and to achieve "internal equity" due to compression that gives new hires salaries similar to those of senior faculty.
The university's actions in initially hiring her as fixed-term faculty and in delaying her promotion for a year from assistant to associate professor were failure-to-promote decisions and not pay discrimination under the Equal Pay Act, he ruled.
In addition, he said, "The passage of 20 years would make meaningful judicial review" of such decisions "exponentially more complicated."
"The discrimination Reiff may have faced is appalling," Peterson wrote. "But the long-past acts of which Reiff complains were failure-to-promote decisions, which do not support her current claim of wage discrimination."
He also cited evidence from the university "that none of the promotion or equity raises were determined by gender" and that she had received promotion and CUPA raises and compression adjustments.
Wichita State wins
Wichita State University has won a disability discrimination suit filed by an ex-student with ADD and diabetes whom it dismissed from its physician's assistant program.
Stephen Cunningham didn't request accommodation for a makeup exam that he failed, U.S. Chief District Judge J. Thomas Marten said, nor did he allege that the location of the make-up exam triggered his ADD or otherwise caused him to flunk the test.
When Cunningham enrolled in January 2011, he disclosed his diabetes and ADD on the required medical form but did not request accommodation for either condition.
In fall 2011, he blamed a hypoglycemic episode for his failure on a pharmacology exam. He passed a retest.
In June 2012, he blamed high blood sugar for failing a neurology exam. The program allowed him to take the exam again in a professor's private office located on a busy hallway, but he failed it and was dismissed from the program.
The university's internal appeal process and the graduate school dean upheld the dismissal.
In rejecting Cunningham's Americans with Disabilities Act and Rehabilitation Act suit, Marten said allowing a do-over on the first failed test was a reasonable accommodation for his diabetic condition.
But Marten said there was no connection between Cunningham's diabetes and the second make-up test nor did Cunningham show that the university knew he needed an ADD-related accommodation for the second do-over.