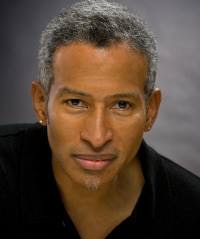 As taught in mainstream culture, American history propagates this nation as the womb of freedom, justice and liberty. There are American creation myths as exemplified by the "Founding Fathers." There are founding documents as revered as biblical texts for their promise of "Life, Liberty, and the pursuit of Happiness."
That is why the argument that "Black history is American history" is naïve to the point of insipidity. For most of this nation's history, Blacks were not "Americans." First, we were owned, and then we were barred from exercising the rights of citizenship. That's why our history puts the lie to American history's mainstream myths.
Almost half of the delegates to the Constitutional Convention, some of whom wrote so eloquently of freedom, owned other men as slaves. For most of its history, this country profited immensely from forcibly denying us freedom and liberty, by keeping us in chains, and from our labor as sub-citizens. Our history puts the lie to America's history as popularly told.
Do we want to continue to teach our children Black history through a White racial frame? That is the practical effect of stating, "Black history is American history." It states that the majority veil should be placed on the history that we teach our children. It states that we should forego the right that every other culture assumes — the right to teach our history from our own point of view and to be the heroes of our own stories — and instead, subsume our history within the majority's.
It states that we do not have the right to express our rage at the barbarities we endured, for those are histories that the majority has little willingness to accept and examine, and for good reason: they put the lie to treasured American myths.
To pronounce that "Black history is American history" says that every Black child should learn that after Vernon Dahmer's home was firebombed in Mississippi and Dahmer died from his wounds, the outraged White community worked to rebuild the Dahmer home. It says that Black children needn't learn that in Brookhaven, Mississippi, in 1955, Lamar Smith was shot dead on the courthouse lawn in broad daylight by a White man for the crime of organizing Blacks to vote, and that the known killer was never indicted because, per the Southern Poverty Law Center, "no one would admit they saw a white man shoot a black man."
To say "Black history is American history" approves the endless repetition of a Martin Luther King quote like:
I refuse to accept the view that mankind is so tragically bound to the starless midnight of racism and war that the bright daybreak of peace and brotherhood can never become a reality … I believe that unarmed truth and unconditional love will have the final word."
It says Black children needn't bother with another strand of King's thinking:
"It is an unhappy truth that racism is a way of life for the vast majority of white Americans, spoken and unspoken, acknowledged and denied, subtle and sometimes not so subtle — the disease of racism permeates and poisons a whole body politic."
To insist that Black history is American history says that the majority should be allowed to use our history to paint themselves in the warmest light, but that we should not be allowed to do the same. The two are often mutually exclusive.
To understand the challenges and triumphs of the American descendants of African slaves, it is imperative to understand that almost every aspect of the might of this nation was used to cripple us. To understand how far we've come, the battles we fought, the blood we shed, and the triumphs and defeats we suffered, you must understand the weight of the spiked boot that was placed on our necks. To do that, you must indict America for crimes she would rather forget.
American history is not Black history, and our history is not America's to dictate. Until we understand that, and begin teaching our history to ourselves in ways that serve our own cultural needs instead of the majority's, we will continue to internalize this nation's prejudices against us, instead of arming ourselves to appropriately demonize and deflect them.
Leonce Gaiter is a prolific writer and proud Harvard alum. His writing has appeared in The New York Times, New York Times Magazine, Los Angeles Times, The Washington Times and Washington Post. He has written two novels. His newly released novel, In the Company of Educated Men, is a literary thriller with socioeconomic, class and racial themes.