A female professor who was passed over as chair of the School of Mass Communication can pursue a retaliation claim against North Carolina Central University but not claims for sex discrimination or a hostile work environment, a federal judge in Greensboro has ruled.
Dr. Charmaine McKissick-Melton joined the faculty in 2007 and was appointed interim chair in 2013. She claims the male dean of the College of Arts and Sciences promised at that time to make the appointment permanent.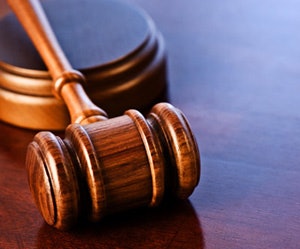 After a year in the interim position without a permanent appointment, she complained to the chancellor, provost and dean about the dean's allegedly discriminatory conduct.
Two weeks later, the dean selected a man as school chair.
McKissick-Melton's EEOC complaint alleged only that the dean had "displayed aggressive behavior toward me and another female colleague."
She then filed a Title VII suit.
In dismissing the gender discrimination claim, U.S. District Judge Catherine Eagles said McKissick-Melton failed to produce enough evidence that the 2014 decision to name a man to chair the school was motivated by gender bias.
Eagles said there were no facts to support an inference of bias or a gender-based hostile work environment. For example, she said McKissick-Melton didn't explain why she was more qualified than the male appointee and didn't describe any particular incidents of discrimination against any women at NC Central.
As for retaliation, however, Eagles said the "timeline of event"—the two weeks between McKissick-Melton's complaint to university officials and the appointment of a permanent chair—"raises a plausible interference that her protected activity was the cause of the adverse employment action taken against her."
Bishop State prevails
Bishop State Community College has won a Title VII racial discrimination case filed by a White administrator who was terminated after two months on the job.
The college's president hired John Lynam as executive director of workforce development in 2013 after an open search and over the objections of the African-American female dean of technical education and workforce development, according to the decision. The dean preferred a different White man she'd previously worked with but who didn't make it to the screening committee's finalist list.
During Lynam's brief stay as a probationary full-time employee, he came under criticism from the dean for his work hours and job performance as well as for his handling of a leave after his ex-wife's death.
The president fired Lynam on the dean's recommendation.
U.S. District Judge Callie Granade in Mobile, Alabama, found no evidence that race was a factor in the termination.
Even if the dean who supervised Lynam wanted Lynam fired "from the start" as the suit asserted, that doesn't raise the inference that the dean held a racial bias against him, Granade wrote in her decision.
The dean "appears to have had a pattern of conflicts with employees but the pattern was with all employees, not just Caucasian males," the judge said. "The college's files contained numerous complaints" against the dean "from both Caucasian and African American employees." And a no-confidence petition had signatures from 16 of the dean's employees, about half of them White and half Black.
No bias intent
A former faculty member at New York College of Health Professions has lost an equal pay and race and gender discrimination suit.
U.S. Magistrate Judge Anne Shields in Central Islip tossed out the case, finding no evidence that the college treated Claire Casseus, who is African-American, unfairly or differently from comparable male or non-Black colleagues.
Casseus began as an adjunct professor in October 2011. Several months later, she received a promotion to a full-time position at a salary higher than that of other full-time faculty, according to the decision.
Soon afterward, the college named her to a new position as chair of massage therapy, although without a salary hike. She was demoted in 2013 to adjunct status after two of her courses were canceled due to low enrollment, the decision said.
A year later, the college terminated her and she filed a Title VII and Equal Pay Act suit.
In her ruling, Shields said Casseus failed to exhaust her administrative remedies for gender discrimination and hostile work environment claims because she hadn't included them in her EEOC complaint.
Next, Shields said Casseus didn't show any discriminatory intent by the college.
"There is no support in the record that other similarly situated employees who were not Black or female received more favorable treatment," Shields said,
"To the contrary," she continued, Casseus "was one of the highest paid full-time faculty members, including faculty members who were both Caucasian and male."
The equal pay claim compared her salary to that of two higher-paid deans. However, Shields said those deans are not comparable because they had more experience, managerial duties, different skills and different responsibilities.