Dr. Niyati Dhokai
Title: Research Associate Professor, Program Director, Veterans and the Arts Initiative, College of Visual and Performing Arts, George Mason University
Education: B.A., music, George Mason University; masters in music, University of Alberta; Ph.D., music, University of Alberta
Age: 39
Mentors: Family, doctoral advisor Dr. Regula Qureshi, supervisor Dr. Rick Davis and Dr. Theresa Allison
Words of encouragement/wisdom: "Honesty, kindness, and mutual respect lead to meaningful work."
Dr. Niyati Dhokai grew up in a three-generation household. Her parents and grandparents, immigrants from India, shared the visual, literary and musical arts with Dhokai and her sister. Their home was filled with love and the sounds of Gujarat, their familial home.
Music is, in Dhokai's words, a "cultural bridge," something she could experience every day in her home and also at school. Through music, Dhokai was able to develop a sense of belonging in different communities, and she became fascinated with the way that music could connect with a cultural identity.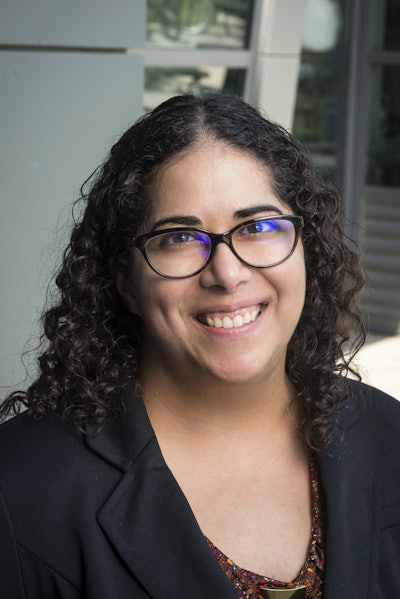 During graduate school, she began to focus in on the intersection of music and health and the way in which music can help build a community. Her pursuit led her to George Mason University's College of Visual and Performing Arts and the Hylton Performing Arts Center, where she is now the leader of the Veterans and the Arts Initiative.
Her first student was a veteran recovering from a traumatic brain injury who wanted to learn the violin. The ways in which that student learned, the time spent teaching her and then watching her reintegrate into the community after her injury all had a tremendous impact on Dhokai. She asked if there were more veterans interested in studying music or the arts — and there were.
Dhokai has now created programming that serves thousands of veterans and their families annually through performances and exhibitions. But what she does is not music therapy, said Dhokai.
"This is supporting a return to appreciating arts in a community space and pursuing [the veteran's] own interests," said Dhokai. "This is a practice-based and service-based opportunity to engage in community arts programming."
The results are as varied as the veterans themselves, said Dhokai, but there have been some standout findings: the veterans who participate show an increased interest in learning new skills and an increased social connectedness and wellbeing. These results are "all really promising for folks in transition, going from military life to civilian life, or going through post-injury transitions," said Dhokai.
Dhokai made sure that her programs could continue to run throughout the pandemic, something that Dr. Rick Davis, dean of the College of Visual and Performing Arts at George Mason University, wasn't sure they could do.
"Within a couple of weeks of intensive planning with our staff, they figured out how to make the transition to a very effective online workshop. And it worked," said Davis. "It was a whole support system [Dhokai] and her team created overnight."
The virtual programming was so successful that the National Endowment of the Arts (NEA) contracted Dhokai and her team to write a manual about tele-arts engagement.
"[Dhokai] is one of several dozen people in the country doing this kind of work at this level, specifically on veterans in the arts. This is not an established discipline yet," says Davis. "The work she's doing is starting to get national recognition."
For Dhokai, she wants to continue to engage with service work that advances conversations of equity and accessibility, to build spaces where people feel welcome to approach the arts.
"Values of mutual respect and honesty are important to me," says Dhokai. "If programs are built on these values, they're impactful."
This article originally appeared in the January 20, 2022 edition of Diverse. Read it here.