Princeton University is partnering with United Negro College Fund (UNCF) and five historically Black colleges and universities (HBCUs) to launch a program for research collaborations between university faculty. .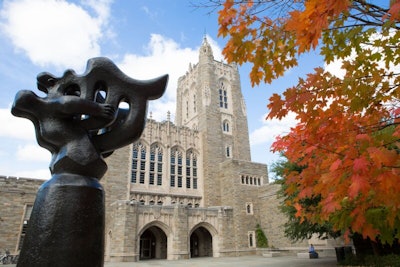 Researchers from the six schools – Princeton, Howard University, Jackson State University (JSU), Prairie View A&M University (PVAMU), Spelman College and the University of Maryland Eastern Shore (UMES) – will co-lead research projects, funded by the new Princeton Alliance for Collaborative Research and Innovation (PACRI).
Princeton-HBCU researcher teams have until June 30 to submit proposals.
"UNCF is excited to support this groundbreaking initiative connecting Princeton University faculty and research faculty at HBCUs," said Dr. Chad Womack, UNCF senior director of National STEM Programs and Initiatives. "PACRI will provide much-needed funding to help establish sustainable research collaborations between Princeton and HBCU faculty across a variety of HBCU campuses. We're proud to partner with the PACRI team at Princeton to support engagement with leadership and faculty and to assist in the selection of HBCU campuses and then proposals via the RFP process," Womack continued. "We expect phenomenal proposals from HBCU research faculty and their Princeton partners and look forward to helping to build research capacity at each of the esteemed HBCUs participating in PACRI."
This phase of the Alliance centers around HBCUs, but Princeton expects partnering with other minority-serving institutions (MSIs) and women's colleges.