Dr. Aaron J. Hart will become vice president for student affairs in Virginia Commonwealth University's (VCU) Office of the Provost, effective Oct. 25.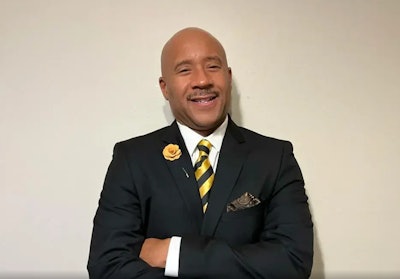 "I am honored to serve all students at Virginia Commonwealth University and partner with faculty and staff to provide transformative and impactful engagement experiences," Hart said. "As a first-generation Chicago native who grew up in an urban environment similar to Richmond, I understand the importance of cultivating a symbiotic relationship between the community and local higher education institutions. There has never been a better time to be at VCU because we are uniquely situated to provide all Rams with a co-curricular and holistic learning environment rooted in an appreciation of diversity, academic excellence and experiential learning."
Hart is currently vice president for student affairs at the University of Houston-Clear Lake. Prior to that, he was associate vice chancellor for student affairs at University of North Carolina at Charlotte and director of housing and residence life and associate dean of students at Indiana University-Purdue University Indianapolis.
Hart holds a B.A. in English at Southern Illinois University, an M.A. in Higher Education Administration at the University of Louisville, and an Ed.D. in Higher and Postsecondary Education at Arizona State University.