More than 600 adjunct professors and lecturers at the School of the Art Institute of Chicago will join the school's union, the Chicago Tribune reported.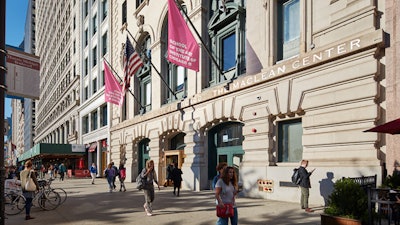 The Art Institute of Chicago Workers United – the city's first major museum union –already represents approximately 600 staff at the museum and its affiliated school. This move – following a 377-33 vote to unionize – will double its size.
Many faculty have expressed frustration, citing low pay, precarious working conditions and inequity in access to benefits.
"We simply need better contracts," said Danny Floyd, a lecturer in the school's visual and critical studies department.
The school will bargain in good faith "to negotiate an initial collective bargaining agreement that best meets the needs of all parties to the contract while allowing us to continue to deliver on our mission of providing a world-class art and design education," according to a statement from Bree Witt, director of communications for the school.