Dr. Nemat "Minouche" Shafik, an economist whose career has focused on public policy and academia, has been named as the next president of Columbia University in New York City.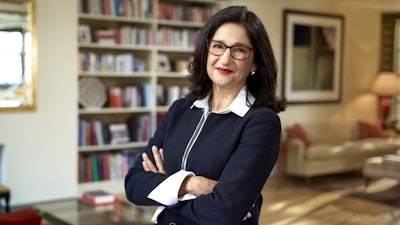 Shafik who is currently the president of the London School of Economics, will become the first woman to lead the Ivy League institution. She replaces Lee C. Bollinger, who announced last year that he will retire in July.
"While her accomplishments are impressive, what set Minouche apart as a candidate was her unshakable confidence in the vital role institutions of higher education can and must play in solving the world's most complex problems," said Jonathan Lavine, who chairs the university's board of trustees. "Like all of us in the Columbia community, she believes that in order to bring about meaningful change, we have a collective obligation to combine our distinctive intellectual capacities with groups and organizations beyond the academy".
Shafik holds a Bachelor of Arts in economics and politics from the University of Massachusetts-Amherst, where she graduated summa cum laude and Phi Beta Kappa; a Master of Science in economics from the London School of Economics and a Doctor of Philosophy in economics from St Antony's College, Oxford University.