More than 10 cases of mumps have been confirmed at Temple University according to health officials, the most confirmed cases in the city in the past eight years. Six additional cases are also suspected and one case is currently being investigated, said Temple spokesperson Ray Betzner.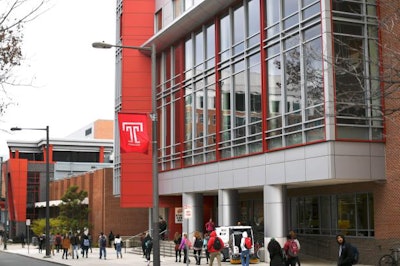 Whether or not an individual has had a mumps vaccination is not a factor into whether or not one contracts the disease, as the effectiveness of the vaccine tends to wane over time, according to the Department of Public Health for Philadelphia.
The outbreaks are typically more common on college campuses where people are more often in close contact with others, said spokesman James Garrow.
There is no cure for the mumps. Common symptoms include feeling tired, having a fever and swollen salivary glands on the side of the face. Those who have the mumps may not know, as symptoms usually appear 16 to 18 days after initial exposure, NBC News reported.
Temple University Student Health Services recently issued a statement to its community after the confirmed cases were announced, warning them to be aware of the symptoms and take precautions to keep themselves and others healthy. The statement emphasized this for students who planned to go on vacation for spring break.