Johns Hopkins Hospital will rename its outpatient center to honor former cardiac surgeon Dr. Levi Watkins Jr., a trailblazer for Black medical professionals, The Baltimore Banner reported.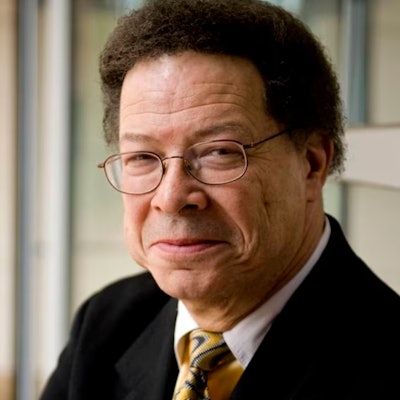 Watkins was the hospital's first Black chief resident, the university's first Black full professor of cardiac surgery, and the first African American graduate from Vanderbilt University's School of Medicine. He served as associate dean at Johns Hopkins School of Medicine.
He also performed the world's first successful implantation of an automatic heart defibrillator in 1980; founded the annual Johns Hopkins Martin Luther King Jr. Commemoration in 1982; and helped fund the Levi Watkins, Jr., M.D. Endowed Scholarship Fund for minority medical students in 2009.
In his youth, Watkins – he grew up in Montgomery, Alabama – met Martin Luther King Jr., who was a pastor at his family's church. And at age 11, he joined in the 1955 Montgomery bus boycott, according to the Vanderbilt School of Medicine.
The renaming to the Levi Watkins, Jr., M.D. Outpatient Center comes as part of the school and hospital's Diverse Names and Narratives Project.
Since 2020, Johns Hopkins has created at least three name committee boards to address racial discrimination of the organization's past and three boards to reevaluate building and program names. The school also has its Hard History at Hopkins project to bring to light the hospital's history with slavery.
"I certainly think that the Black Lives Matter movement was a powerful influence on the institution, in terms of interacting with its own history of racism," said Dr. Angus Burgin, history department faculty and member of the Diverse Names and Narratives project.