Calling it "a new frontier for autism at college," the Kinney Center for Autism Education and Support at Saint Joseph's University is building an on-campus residence hall specifically for students with autism spectrum disorder (ASD). The residence hall, set to open in fall 2022, comes as the number of young adults with ASD continues to grow, according to the Centers for Disease Control and Prevention.
Undergraduates enrolled in the Kinney Center's ASPIRE program can choose to live in the new hall, which will host weekly social events and student life activities.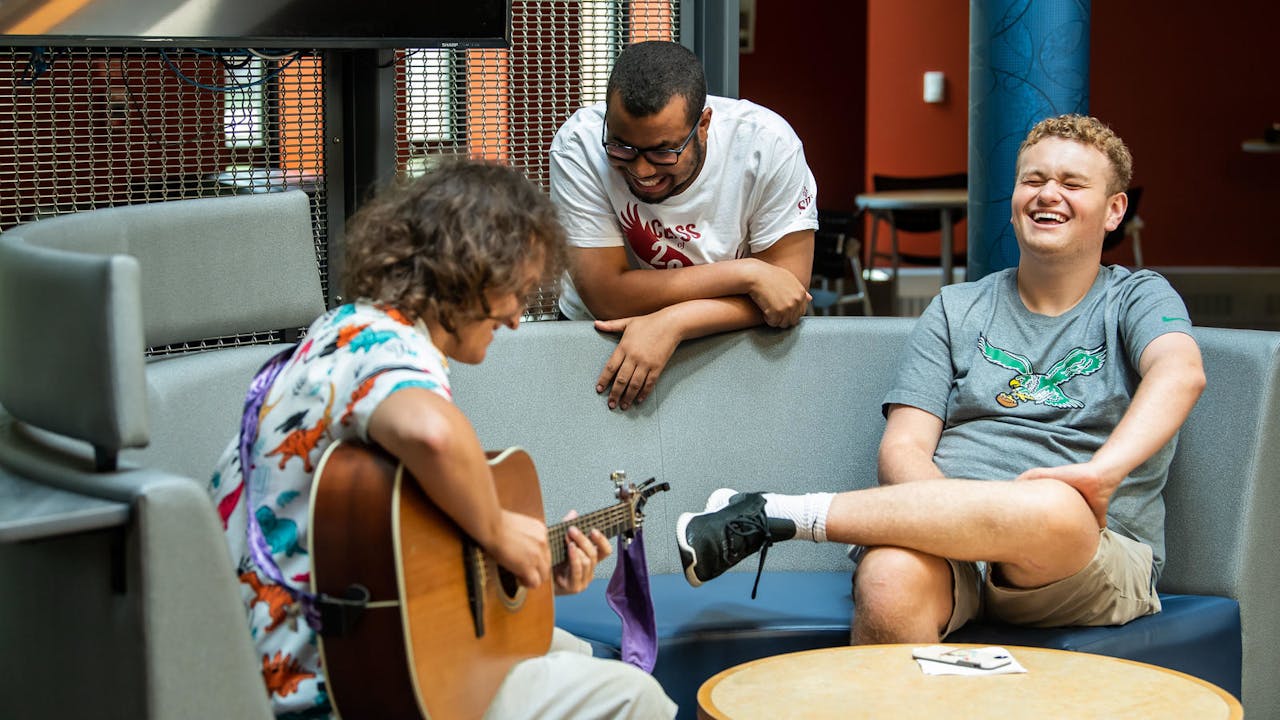 Saint Joseph's UniversityStaffed with a team of resident assistants and graduate assistants, the residence hall aims to provide extra support that will help students with ASD transition from adolescence into adulthood, working on skills such as personal care, problem solving and communal living. 
"The supported residence hall builds on the success we've had in the ASPIRE program and will provide a new layer of support for our students on the spectrum," says Angus Murray, executive director of the Kinney Center. "As our program has grown over the last decade, so has the amount of support services. We've seen an increase in the number of students who have expressed a need for more support around independent living as they initially transition from home to college, and as a way to further build community and enhance connection."