Jackson State University (JSU) will receive up to $1 million from Alfred Street Baptist Church's (ASBC) Mission Division to help with costs related to the ongoing water crisis in Jackson, Miss.
Alfred Street Baptist Church is a prominent church headquartered in Virginia.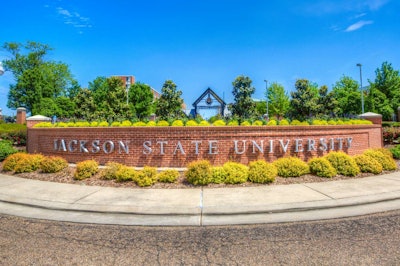 The water crisis – which began late August – had prompted JSU to delay student move-in and move classes virtually until normal water pressure resumed. JSU also rented portable showers and restroom facilities, which were significant expenses.
Nearly $400,000 will go to the JSU Emergency Gap Fund, which is being used to help students with water crisis-related expenses.
"We are incredibly grateful for the generosity and philanthropy of Alfred Street Baptist Church, which has a long history of being an advocate for historically black colleges and universities," said JSU President Thomas K. Hudson. "Reverend Wesley and the Alfred Street family are living examples of the saying, 'give and it will be given to you.' This $1 million donation will make a significant difference for our students and the solvency of our institution."