Saint Louis University (SLU) has launched its Institute for Translational Neuroscience (ITN), which will connect experts in biochemistry, chemistry, pharmacology, social justice, and community outreach to study the brain and central nervous system.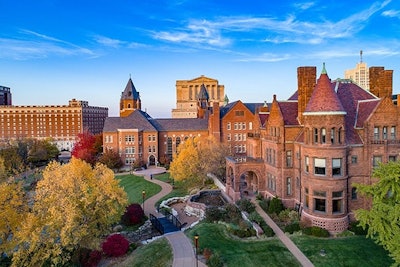 The institute aims to focus on matters including chronic pain, safer and more effective non-opioid pain medications, age-related dementias, genetic disorders of the nervous system, injuries due to trauma or stroke, diabetes, appetite behaviors, infertility, obesity, psychological stress, and depression.
It also gives SLU students – undergraduate and graduate – the chance to train in neuroscience.
"We are educating the next generation of scientists who will solve some of our most difficult medical challenges," said SLU President Dr. Fred P. Pestello. "They will be the ones who find new ways to heal traumatic brain injuries, maintain strong cognition as we age, and reduce the suffering caused by chronic pain.
ITN – formerly the Henry and Amelia Nasrallah Center for Neuroscience – will be led by Dr. Daniela Salvemini, SLU's William Beaumont professor and chair of the Department of Pharmacology and Physiology.
It is made up of more than 100 people, including principal investigators, trainees, and staff across six schools and colleges from 23 departments at Saint Louis University.