Despite an upward trend in diversity in the public health educational pipeline, minority students are still underrepresented in the field, a recent study from George Washington University found.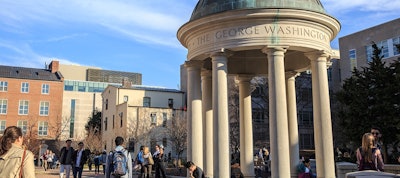 "Diversity of the US Public Health Workforce Pipeline (2016-2020): Role of Academic Institutions," developed by researchers at the GW Milken Institute School of Public Health and the Association of Schools and Programs of Public Health (ASPPH) looked at public health student diversity from 2016-2020 using a Diversity Index (DI).
The study – funded by the Health Resources and Service Administration – showed the presence of systemic barriers to higher education for minority students, such as financial burdens and lack of early exposure to public health sciences. To remedy these issues, the researchers recommended student-focused initiatives, such as grants, scholarships, application process assistance, financial aid assistance.
"We found that the diversity of applicants to public health programs has improved, but diversity in enrollments continues to lag," the study authors wrote. "Moreover, we observed that the diversity of the student cohort decreases with higher degree levels, with the highest diversity at the bachelor's degree level."
Faculty diversity was also found to be connected to student diversity, in that "schools and programs invested in faculty diversity are also invested in student diversity," the study authors wrote.
"A diverse student body is integral to the higher education experience in the United States given that students gain education not only in the classroom but also by interacting with a wide spectrum of fellow students," the researchers note. Ultimately, the researchers say, more diverse graduates could lead to a more representative workforce that is better able to serve diverse populations.