The University of North Dakota (UND) and MassBay Community College were the recipients of the 2022 ACE/Fidelity Investments Award for Institutional Transformation.
The award was created to recognize institutions that have responded to higher education challenges in innovative and creative ways and achieved dramatic changes in a relatively brief period. It includes a $10,000 prize.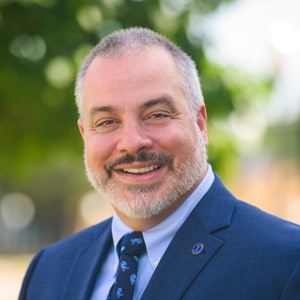 "The University of North Dakota and MassBay Community College should serve as examples of the types of innovation and transformation that benefits not just their own students but the communities they serve," said ACE President Dr. Ted Mitchell. "These awards are well-deserved."
ACE invited nominations and applications for the award from any U.S. college or university eligible for ACE membership. Applications were divided into two categories: the first for institutions with student populations of 12,001 and more (UND), and the second for institutions with student populations of up to 12,000 (MassBay Community College).
"The University of North Dakota is truly honored and grateful to be recognized as an institution of higher education responding to the difficult challenges of our times through innovation and creativity," said UND president Dr. Andrew Armacost. "We approach our mission with a commitment to serve the needs not only of our students and the surrounding community, but also of North Dakota, the Upper Midwest region, and our nation."
Meanwhile, Dr. Joe Bertolino, president of Southern Connecticut State University received the 2022 ACE Council of Fellows/Fidelity Investments Mentor Award.
Since its inception in 1965, the ACE Fellows Program has strengthened institutions and leadership in American postsecondary education by identifying and preparing nearly 2,000 faculty and administrators for senior positions in higher education leadership. More than 80 percent of Fellows have gone on to serve as chief executive officers of colleges or universities, provosts, vice presidents, and deans.
"Genuine, authentic, inspiring. These are just a few words that have been used to describe President Joe as he is affectionately called on his campus," said Sherri Lind Hughes, assistant vice president for Community Strategy and Engagement at ACE. "I personally have seen how he has engaged with the Fellows and the investment of his time, talent, and resources in future leaders who will enhance the diversity of higher education."