Texas A&M University-San Antonio (A&M-San Antonio) is offering a program to train women for careers in technology.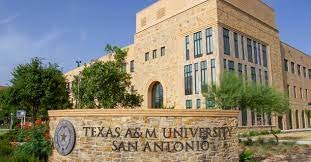 The Texas Two Step program – part of the Texas Talent Connection Grant – aims to upskill or reskill 100 women interested in tech careers and offer the chance to take the CompTIA Security + Certification exam.
The program runs for five weeks and involves instruction, career exploration, professional development, and experiential learning. The school also works with Women in Cybersecurity San Antonio and A&M-San Antonio student chapters to offer job shadowing, study groups, networking, and mentorships.
"Workforce development training programs like our very own Texas Two Step add tremendous value to the quality of life of our participants and their extended family, in a relatively short period of time," said Aurora Martinez Medina, workforce development coordinator. "Our participants come to our program with one skillset and in a matter of five to six weeks exit with a more marketable skillset coupled with a more refined professional self-image that catapults them into the cyber security industry with confidence."
Applicants must meet several requirements, including one of the following: current or former veteran (receiving public assistance); spouse of a veteran; unemployed; recipient of public assistance i.e., SNAP, TANF, or SSI; member of a household that receives public assistance i.e. SNAP, TANF, or SSI; homelessness; current or former foster.