The National Telecommunications and Information Administration (NTIA) wants Historically Black Colleges and Universities (HBCUs), Tribal Colleges and Universities (TCUs), and Minority Serving Institutions (MSIs) to play a key role in the distribution of the Biden-Harris broadband infrastructure dollars, representing over $65 billion in funding.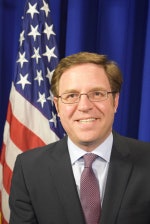 "You are all bedrock centers of learning, spurring economic development—and we know too often that HBCUs and MSIs and the communities they serve have been left behind when it comes to access to affordable, high-speed internet. High-speed internet is no longer a luxury, it's a necessity," said Alan Davidson, the assistant secretary of commerce for communications and information and NTIA administrator.
The bipartisan infrastructure bill's "Internet for All" has a clear mission: giving every American steady, affordable broadband access. Davidson said.
Seeing the mission to completion will mean bridging the deep digital divide which disproportionately affects minoritized communities, low-income families, and those living in rural areas. COVID-19 only highlighted these disparities. That's why the NTIA wants HBCUs, MSIs, and TCUs to step in and share their knowledge of their communities, providing needed guidance to make sure infrastructure funds go to those who need them most.
Dr. Fallon Wilson, co-founder of the #BlackTechFutures Research Institute, housed at HBCU Stillman College, in Tuscaloosa, Alabama, said that the digital divide greatly impacts Black Americans.
"At least 28% of Black people in this country don't have internet," said Wilson. "We know that at least 30% on average don't have computers or laptops."
Technological devices, Wilson added, have become essential in a post-COVID reality, used for remote work, telehealth, or even visiting with family living far away. A working laptop and internet are now a true necessity for college and K-12 students.
Wilson provided a breakdown of the opportunities for HBCUs or MSIs to meaningfully contribute to the distribution and management of infrastructure funds. The Connecting Minority Communities (CMC) grant, worth $268 million in total, awards institutions funding to support or build digital capacity on or within a 13-mile radius of campus. Forty percent (40%) of all CMC funds must be given to HBCUs.
Wilson also encouraged HBCUs and MSIs to participate in the Broadband Equity, Access, and Deployment program (BEAD). BEAD offers $42.5 billion in funding for states to build infrastructure and high-speed internet where it is needed in underserved or unserved locations. States are required to communicate with all stakeholders, and Wilson said this is a chance for HBCU research centers to hold their states accountable.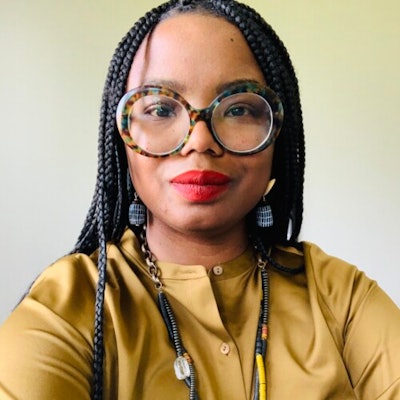 "The 54 HBCU research centers we have can help NTIA and local offices understand which counties and census tracks have access to areas that are predominantly African American and are underserved," said Wilson.
Another fund, the Digital Equity Act (DEA), holds $2.75 billion and also requires states to perform community outreach and create equitable plans. Wilson said she encourages HBCU and MSI representatives to reach out to NTIA to view the letters of intent submitted by each state to participate in BEAD and DEA.
"In those [letters], each state broadband office has to talk about community partnerships they had to engage in to create a digital equity plan and launch their projects," said Wilson. "If you don't see people of color, or a people of color organization there, or even your own, I would let NTIA know that immediately—states should be thinking about HBCUs as they build this out."
Kevin Hughes is the acting director of the Office of Minority Broadband Initiatives (OMBI), a subsection of the NTIA launched in 2018 to specifically work in partnership with MSIs to create solutions for broadband challenges. Hughes urged HBCUs, TCUs, and MSIs work with their state broadband offices to ensure that the states distribute funds equitably.
"HBCUs are a vital part of their community, and we strongly encourage you to become active, get involved in your state broadband offices," said Hughes. "When those funds are being readied to be allocated within your state, HBCUs should be at the table. Be vocal, raising your direction in terms of where you think funding should go within your state for these funds, particularly as it pertains to digital equity."
The NTIA has already seen distribution of funding toward HBCUs, TCUs, and MSIs through its CMC grant. The first wave of awardees was announced in July, totaling roughly $10.5 million for projects designed to better connect students and their surrounding communities with the tools needed for digital literacy. OMBI representatives said more awards will be announced soon.
For Wilson, these financial opportunities underscore the work that HBCUs, TCUs, and MSIs have already been doing—uplifting communities and providing equitable opportunities for advancement.
"We have to make sure the internet is for all, that all people within our various Black communities have the foundation to build a digital future for themselves and their communities," said Wilson. "If we can do this right, we can build an automated future that recognizes our Black and Brown skin and the genius of our community."
Liann Herder can be reached at lherder@diverseeducation.com.