A faculty union at Eastern Michigan University (EMU) went on strike Wednesday.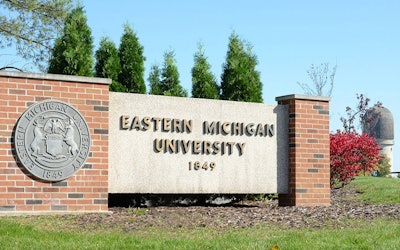 More than 500 tenured and tenure track faculty voted to strike after EMU's chapter of the American Association of University Professors (EMU-AAUP) voted 91% in favor of the move Tuesday evening.
Union members said the EMU administration refused to bargain in good faith and reach a labor agreement as the reason for the strike. A key issue is EMU's demand that faculty take a health care plan that is more costly than current insurance plans for other campus bargaining units.
"Our message to EMU students, parents and alumni is simple: EMU faculty are standing up for you and for quality education," said Dr. Matt Kirkpatrick an associate professor of English language and literature and chair of the EMU-AAUP negotiating team. "But the EMU Administration has let you down, raising their own salaries while trying to reduce our compensation, and repeatedly failing to bargain in good faith."
Classes will go on as normal, according to EMU officials. Other school operations, including support services and extracurricular activities will continue as scheduled as well. Students were advised to report to classes and wait at least 15 minutes to see whether class will occur.
EMU and the union returned to bargain Wednesday morning