A report produced from an eight-month investigation into the decades of sexual misconduct at College of the Holy Cross was released by the school, Telegram & Gazette reported.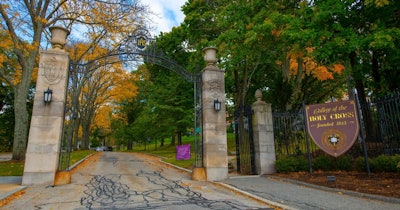 From January to August, investigators Gina Maisto Smith and Leslie Gomez, with law firm Cozen O'Connor, conducted 75 interviews with alumni, students, staff, and faculty, and a document review.
Of those 75, 21 reported having experienced sexual misconduct while at Holy Cross. 19 alumni and two faculty also described sexual and gender-based harassment and violence involving faculty and staff.
Absence of written policies or procedures governing professional boundaries was one of the factors enabling Holy Cross faculty to engage in such misconduct, investigators found. Other factors cited include: gaps in reporting by faculty and staff; unprofessional working environments and bullying; differences of understanding in social norms for student-faculty relationships; actual and perceived power imbalances; actual or perceived retaliation; patriarchy; and clericalism.
Holy Cross – a Catholic college – also had issues regarding sexual orientation and gender, investigators found.
"Many community members perceived a continued disconnect between traditional Catholic teachings regarding homosexuality, the College's stated approach, and the lived experiences of College students and alumni," the report noted. "Some individuals who identify as LGBTQIA+, particularly alumni, still report considerable shame based on their interactions with the College or the Catholic Church."
The report also mentions the school's faulty Title IX office.
"Notably, the College did not have a functional and effective Title IX Office until 2015," investigators said. "Although the College had policies governing harassment dating back to 1992, and prohibited consensual relationships between faculty and students in 2004, the Title IX framework was new to the College, as was the role of a dedicated Title IX Coordinator."
The report also includes recommendations for how to move forward, such as restorative approaches; preventive work; strengthened structures and policies; increased reporting; and improved responses to misconduct reports.