Seven North Carolina universities employed social media-monitoring programs on their students, WRAL reported.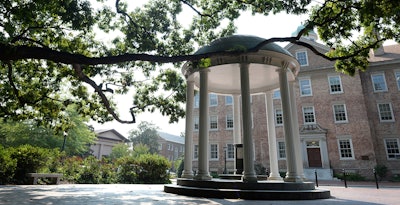 A report from the Dallas Morning News found that seven North Carolina universities have used social media tracking in recent years: North Carolina State University; the University of North Carolina Chapel Hill; East Carolina University; North Carolina A&T University; the University of North Carolina Asheville; Duke University; and Wake Forest University.
Records show the schools at one time contracted with Social Sentinel to monitor social media.
"The University uses Social Sentinel to identify threatening or concerning public social media posts surrounding events and campus activities that require campus public safety," UNC-Chapel Hill said in a statement. "The University does not use the service to monitor student email. The resource is an industry best practice, only uses public information and does not collect private personal information. The University coordinates with and relies on assistance from state and federal law enforcement agencies when appropriate in order to ensure campus safety."
Social Sentinel has a database of words it searches for.
At NC A&T, daily alerts with flagged social media posts were sent to a campus employee. Emails revealed two instances where campus police and counselors were alerted to find and help a student dealing with mental health issues.
Social Sentinel can scan student email accounts. But public records observed by WRAL Investigates found no evidence North Carolina schools participated, and the Dallas Morning News report also found no signs of school email scanning in multiple states.