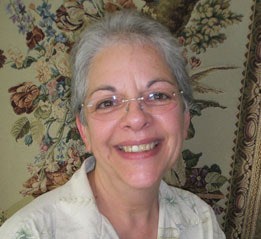 As higher education leaders continue to grapple with the need to rethink and redesign remedial education, it may pay to look at the experience of 25 minority-serving institutions, or MSIs, that revamped their remedial programs under a three-year initiative that just came to an end.
That's one of the takeaways of a new policy brief, titled, "Rethinking Remedial Education: The Role of MSIs in Serving Under-Prepared Students in the 21st Century."
The brief ― issued late last week by the Institute for Higher Education Policy ― describes MSIs as being "well positioned to advance new models for remedial instruction" because of their commitment to serving historically underrepresented groups.
Since in the next decade, MSIs will graduate close to half of students of color ― who are overrepresented in remedial education ― the brief posits that MSIs are "vital" to the nation's college completion agenda. And so is the way in which they handle remedial education, it says.
"MSIs' important role includes remedial education as a critical strategy to maintaining access and paving the way to degree completion for populations that have traditionally been underserved," the brief states.
IHEP issued the brief Friday as the organization's work with the Lumina Foundation's MSI-Models of Success program, which began in 2009, came to an end.
The program sought to improve and document increased postsecondary attainment.
Remedial education students often fail to graduate at the same rate as non-remedial education students. For instance, according to a report titled "Remediation: Higher Education's Bridge to Nowhere," remedial education students graduate from two- and four-year colleges at a rate of 9.5 percent in three years and 35.1 percent in six years, respectively, as opposed to non-remedial education students, who graduate from two- and four-year colleges at a rate of 13.9 and 55.7 percent, respectively.
The IHEP brief lists a variety of strategies that the institutions used ― from dual enrollment to summer bridge programs to accelerated courses ― to get better results in terms of retention and persistence with students who needed remedial education.
If the three-year MSI-Models of Success program was a college student, then you might say the student's final exam has been taken and the paper is about to be graded.
Mathematica Policy Research, the Princeton, N.J.-based data collection and analysis firm, is expected to complete an evaluation of the program early next year.
Short of the evaluation, it's difficult to get a before­and-after look at the effect of the various strategies that the 25 MSIs employed in their remedial education programs.
Still, some participants are confident that their work through the program made a difference.
Becky Rosenberg, director of CSUMB's Center for Teaching, Learning & Assessment at Cal State University Monterey Bay, or CSUMB, a Hispanic Serving Institution and one of the 25 MSIs that participated in the Models of Success program, said the school's efforts had made a "noticeable but not dramatic" difference in retention rates for remedial students.
The actual metrics, she said, are not yet available.
With respect to what she believes are improved results, she credited a five-day summer training institute, in which faculty got exposed to lessons that helped them recalibrate the way they deal with and perceive remedial education students.
One of the key lessons was to view students from the vantage of what they bring to the table, as opposed to their purported "deficits," Rosenberg said.
"The faculty who have participated found it really powerful to re-excite them about students because so much of what goes on around discussion around students who arrived underprepared is so negative," Rosenberg said. During the five-day faculty development institute that CSUMB held, the group was oriented to view students from an "assets perspective."
"What do our students bring rather than what are they missing?" Rosenberg explained. "We get the students we get, and they all have something going for them."
Faculty also learned to incorporate important things that fostered certain "habits of mind" ― such as curiosity, risk-taking and persistence ― into their assignments so that remedial education becomes more vibrant and not just a bunch of empty drills.
Faculty were also taught to make assignments more relevant by involving real-life problems and situations. For instance, in composition class, students had an assignment that involved writing a letter to the editor on an issue of importance to the student. In math class, students were given practical problems such as calculating compound interest.
CSUMB, like the other MSIs in the Models of Success Program, got $500,000 to revamp remedial education under the program. Rosenberg said most of the money went toward faculty training and development.
CSUMB also formed a partnership it calls the Collaborative Alliance for Postsecondary Success (CAPS), with Cabrillo College and Hartnell College. The partnership brings together at least 10 faculty representatives from each campus to exchange best practices and develop innovative courses to make sure students succeed in remedial math and writing, the brief states.
Could these things have taken place without the $500,000 grant? Rosenberg said it would have been "very difficult" to get faculty to attend a five-day summer institute without pay.
Dr. Michelle Asha Cooper, president at IHEP, said the work of remedial education reform will be among the most important in years to come.
"I applaud these institutions that we've worked with that have forced themselves to grapple with these challenges and find innovative strategies," Cooper told Diverse. "But we have to keep working at it. Even though we have signs of progress and lots of potential out there, we can't rest yet."