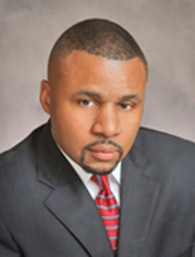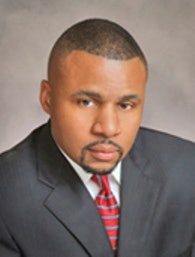 WASHINGTON — Amid widespread debate about the economic value of a college degree, an education reform leader said Monday that the case for increasing postsecondary attainment should not be framed as an economic or political issue.
Too often, said Dr. John H. Jackson, president and CEO of the Schott Foundation for Public Education, discussions about whether and where to invest in higher education are held in terms of the "return on investment."
"But when the numbers come out, we have to answer the question as: What is the return on investment from guaranteeing opportunity for all?" Jackson said. "And that's a question we can't answer to a person because you never know what the return on investment might be."
Jackson made his remarks as keynote speaker Monday at the National Press Club during an event billed as the "National Summit on the Investment Payoff: Supporting Efforts to Increase the Benefits of Higher Education for Underserved Populations."
The Institute for Higher Education Policy, or IHEP, and the Pathways to College Network organized the event, which featured a dozen or so speakers from various realms of higher education.
One of the primary aims of the conference was to sort through some of the conflicting messages about whether a college degree makes economic sense — both from an individual standpoint as well as from the standpoint of societal investment.
In conjunction with the event, IHEP released a paper — titled "The Investment Payoff: Reassessing and Supporting Efforts to Maximize the Benefits of Higher Education for Underserved Populations" — that probes some of the more nuanced dimensions of the discussion about the value of a college degree. For instance, the paper notes that while, on average, more education translates into greater lifetime earnings and less unemployment, not all credentials — that is, certificates, associate and bachelor's degrees — reap the same kinds of financial rewards.
Shining additional light on this particular issue was panelist Mark Schneider, vice president at the American Institutes for Research. Schneider shared insights from some of his groundbreaking work with half a dozen states in which he ties individual wage records to student transcript data in order to gauge and predict how much money students are likely to earn if they major in a particular field.
The data, Schneider said, enable predictions to be made down to the program level.
"Ninety percent of students at the current time say they go to college because they want good wages and a middle class lifestyle," Schneider said during a panel discussion titled "The Investment Payoff: Changing Higher Education Benefits for Today's Students."
"We have to help students understand how their decisions — what schools they choose, what degrees they choose, what major they choose — all of those choices have financial consequences and lifestyle consequences," Schneider said.
In various breakout sessions, speakers offered insights into some of the barriers that first-generation and low-income students face in trying to get into and through college.
Ann Coles, Senior Fellow for College Access Programs at uAspire, a Boston, Mass.-based organization that works to provide young people with financial information and resources they need to get to and through college, highlighted some of her organization's work. It ranges from helping students decipher often confusing and inconsistent award letters from colleges to the organization's Early College Affordability Awareness initiative, which makes students aware of the cost of college as early as the ninth grade.
Jackson, the keynote speaker, said that, while programs are beneficial, increasing postsecondary attainment is something that must be done at a much broader policy level.
"If we're going to solve this problem, we are not going to program our way out of this," Jackson said. "This is not just about asking for another appropriation to create another program. Programs are important, programs are progress, but policy is power," he said, citing the nation's drug policy shift in the 1980s that led to increases in incarceration rates for ethnic minority males as an example.
Jackson said "de-populating the prisons" has to be part of the discussion about increasing postsecondary attainment.
He also said it doesn't make sense to talk about raising academic standards without providing the academic supports that students need to meet those standards.
Jackson said the United States possesses the know-how on how to increase postsecondary attainment — a central goal of the Obama administration, which has set out to make the United States the most college-educated nation in the world by 2020 — but often fails to use it.
To illustrate his point, Jackson recalled how, while visiting other countries that outpaced the U.S. in degree attainment, he asked educational leaders there what they had done to get more students through college.
"They said, 'We came to the U.S., looked at your research and implemented it,'" Jackson said, evoking laughter.
"We don't have an innovation challenge," Jackson said. "We have an implementation challenge."