Established in 1828 by pioneer Methodists, McKendree University is the oldest college in Illinois, and the oldest in the nation with continuous ties to the United Methodist Church. In July 2007, McKendree College offi cially became
McKendree University. McKendree encourages broader vision, enriched purpose, engagement with community, commitment to
responsible citizenship, openness to new ideas and dedication to lifelong learning.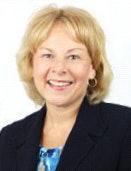 Vice President Joni Bastian guides the Division of Student Affairs, comprised of 22 full-time staff members across various departments in the division, including Campus Activities, Campus Ministries, Career Services, Counseling Services, Leadership & Student Development, Multicultural Affairs and Student Success & Retention, to name a few.
Staff members in the Division of Student Affairs at McKendree embody the institution's principles to lifelong learning and openness to new ideas. Student aff airs lives this ideal through extensive professional development opportunities. Vice President Bastian says, "We really promote professional development. We start early … and have a plan for their professional development." As a part of this intentional professional development experience, staff members are encouraged to participate in experiences that broaden their understanding of diversity and inclusion.
Another aspect of McKendree's commitment to learning and community is their approach to supervision. Director of
Residence Life Mitch Nasser says, "We have a really strong developmental supervision model [that allows us to] really
get to know the people we are working with." The intentional development of a community of staff members committed to broadening their understanding of diversity and inclusion is what makes McKendree University one of this year's "30+ Promising Places to Work in Student Affairs."