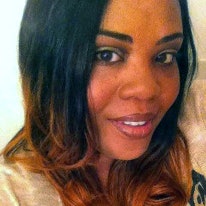 "Your students are afraid of you." "Really?" "Yes. You are intimidating. Try to smile more in class so they are more comfortable with you." What began as the strangest, most Twilight Zone-like experience that I have ever had in my 13 years of teaching ended up being one of the most humiliating and frustrating conversations I have ever had.
Last November, my supervisor asked me to come to her office to speak with her about some concerns she had about me. She told me that the dean thought, but wasn't sure, that he "caught" me sleeping in my classroom. What he didn't tell her was that I was showing a film, the lights were off in my classroom, and he came up from behind me as I was looking at my computer screen. I jumped up because I was startled, not because I was sleeping.
The fact that he immediately jumped to a negative and irrational assumption was just one of the many experiences that I have had to face in academia. As a Black woman in higher education, I often find myself having to change, challenge or dispel other people's preconceived notions about me.
I didn't want to state the obvious: that my students were probably having difficulty adjusting to me, a Black woman, being their teacher. Most of the school's students come from the small rural areas of Missouri and Illinois. Besides the few Black students in their class, I was probably their first interaction with a Black person, and most definitely their first experience with a Black teacher. Just when I thought the conversation couldn't get any more ridiculous, it did.
"I hear you teach thesis statements?" "Yes. It's a beginning level College Composition class." "Well, I don't teach thesis statements in my classes. I just let my students have fun and just write."
"Is the goal to just write and have fun, or is the goal to teach them writing skills?" is what I wanted to ask, but didn't.
As I thought about my rent, car note, student loans and my health insurance benefit premiums, I kept silent. I realized a long time ago that, although I teach at a degree-granting college, albeit a technical college, it's all about the student and never about the adjunct teacher and, sadly, rarely ever about the quality of education.
As she continued about my classroom policy of not allowing students to text during my lectures being too strict, I started questioning all of the rewards the education I earned, I was told, as a Black woman, would afford me.
I didn't plan on being an adjunct for 13 years; no one does. I got my first adjunct job while working full time at a consulting firm.
Being a product of St. Louis, I really wanted to give back to my community and show kids from the neighborhood that they could achieve their dreams. Teaching at the community college seemed like the perfect fit.
When I quit my job (which I regret now), I had already been teaching for four years. I didn't know then that colleges and community colleges had fewer tenured positions, that getting a full-time position required more than the requisite degree and experiences, or that the higher education system was heading toward a Wal-Mart-style practice of hiring fewer full-time and more part-time faculty to save money. I didn't know that Black adjuncts were far less likely to be promoted to full-time teaching status.
Eventually, I gave up on the idea of becoming full-time faculty at the college and got a job at a better-paying, more secure technical college. Although the work wouldn't be as rewarding, it was a steady paycheck—a rarity in the adjunct system.
The first year went smoothly. Having come from a hands-free autonomous adjunct system at the other school, adjusting to the strict rules and regulations of the technical college took some getting used to.
Adjusting to the student population has and continues to be a struggle. Trying to assert my authority, knowledge and expertise to a student who is hostile about my gender and race is exhausting. Every day I find myself walking a tightrope, trying to find the right responses and adjustments and still do what I was hired to do: teach writing.
When I explained to my supervisor that I have students who blatantly tell me I am wrong and that the assignments are stupid, she tells me not to take it personally. She explained that students can be jerks and that it is my job to make sure they enjoy their learning experience. Because my students were complaining, she said she looked up my student evaluations from the previous semester.
I had seven complete the survey, and, of the seven, four said they would take my class again, but three said they would not.
"That's only a 60 percent approval rate. Let's try and get your approval a little higher."
My conversation with my supervisor ended with a generic line about me trying to smile more and reassurances that I would be more fun in class. I've got bills to pay and I can't afford to lose any more classes. She later called me and told me "she believed in my ability to turn things around." Turn around I will. If she wants a fun teacher whose primary objective is to ensure that her students have fun and enjoy the classroom, so be it. So what if they can't write or know what a thesis statement is. They enjoyed the class and had fun, which I now know is my primary function as an adjunct instructor.