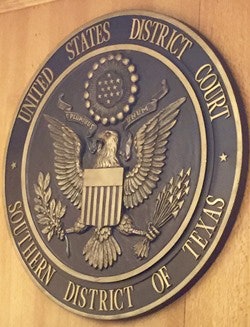 A former tenure-stream faculty member at a Texas community college has lost a lawsuit alleging discrimination based on his Bangladeshi national origin and race.
U.S. District Judge John Froeschner held that College of the Mainland in Texas City had demonstrated non-discriminatory reasons why it didn't renew Manzurul Khan's contract.
Khan joined the faculty in 2003 as a part-time adjunct instructor and moved to a full-time tenure-stream position in the Department of Business and Computer Technology five years later, according to the decision.
A 2010 internal audit discovered that several instructors, including Khan and his White department chair, lacked credentials required by the Southern Association of Colleges and Schools to teach certain courses. The audit addressed those instructors' credentials, not their qualifications, the decision said.
In 2011, the Texas Higher Education Coordinating Board ordered the college to discontinue two "low-producing" computer-related degree programs, including one that Khan taught in. As part of its compliance, the college decided to eliminate one full-time position in the department.
The college didn't renew Khan's position when his contract expired but did keep two other non-tenured full-time faculty members, both White. All three had master's degrees, but the other two had degrees that allowed them to teach twice the number of courses than Kahn could.
Kahn's Section 1981 and Title VII suit alleged discrimination based on his Asian race and his national origin.
In throwing out the case, Froeschner found no legal basis for the claims.
For example, he said the college didn't replace Khan, and at the time of his termination there already were adjuncts teaching networking courses he had taught.
Nor did Khan show that non-protected class colleagues received preferential treatment, the judge said.
As for the college's rationale for not renewing Khan, Froeschner cited the mandated closure of two programs and the credentials of the other two non-tenured faculty members to teach a wider variety of classes,
"There is no dispute that the college was ordered to eliminate two computer-related degree programs, which promoted the college to make a business decision that could not sustain a full-time professor to teach networking courses for purposes of obtaining certification," he said. "It is not the court's place to second-guess the business decisions of an employer, so long as those decisions are not the result of discrimination."
Disability suit goes forward
Deaf and hearing-impaired football and basketball fans can pursue their disability discrimination suit against the University of Maryland, according to U.S. District Judge Deborah Chasanow of Baltimore.
For a second time Chasanow rejected the university's bid to dismiss the case.
The suit contends that the university failed to "provide effective communication for deaf or hard of hearing" attendees at Capital One Field at Byrd Stadium, at the Comcast Center and on the UMTerps.com website.
In her ruling, Chasanow said the fact that the university has installed ribbon boards at both stadiums doesn't prevent the plaintiffs from seeking additional accommodation and doesn't make the case moot. The systems cost $3.75 million, and the university pays $325 per basketball game and $565 per football game for the captioning services. Captioning also is available if requested for lacrosse, wrestling and gymnastics events at the facilities.
The university hasn't demonstrated that its efforts since the litigation began "completely and irrevocably eradicated the effects of the alleged violation," she said.
Settlement negotiations have failed so far, Chasanow said.
Kpaka claim rejected
An African-American adjunct who was turned down for a full-time position and whose part-time contract wasn't renewed has failed to present sufficient evidence of race and gender discrimination, a federal judge in New York City has ruled in a case involving Borough of Manhattan Community College.
The judge also rejected claims against three individual faculty members.
In 2011, Linda Kpaka was hired under semester-long contracts to teach painting and drawing classes. She claims the college later denied her class assignments and promotions, refused to give her a full-time appointment and wrote a "scathing observational report" criticizing her "abstract" or "ineffective" instructional techniques.
Two White female colleagues received observational reports that weren't "detrimental," the suit alleged.
U.S. District Judge Ronnie Abrams ruled that Kpaka failed to provide factual support for the contention that the college's actions were motivated by race or gender bias. The fact that the colleagues with more favorable evaluations also are women undercuts "any claim based on sex," the decision said.
Abrams also stressed that Kpaka acknowledged "scathing" evaluations of her teaching skills, saying, "These evaluations critical of her teaching performance suggest an obvious alternative explanation to discrimination: that the college regarded her as ineffective, not that they denied class assignments and promotions because of her race and gender."
However, the judge gave Kpaka one opportunity to amend the suit.