The national "college promise" movement took another step forward last week when Rhode Island announced that it would make two years of community college free for state residents. Rhode Island joins New York, Oregon and Tennessee as the fourth state in the nation to create a statewide promise program.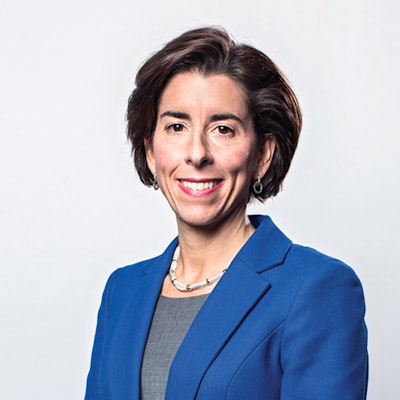 Statewide college promise campaigns have been building momentum since Tennessee saw success in creating a free tuition program in 2015, dubbed Tennessee Promise. The movement began at the local level, however, and states and municipalities continue to step forward to create new programs aimed at helping more students pursue an affordable degree.
Although some promise programs include funding for four-year schools, community colleges are the cornerstone of many promise programs, given their affordability and wide reach.
"Nationally, almost half of students go to a community college for their education," said Dr. Martha Kanter. "They either get a start on their four-year degree, or workforce training, because they want to get a certificate."
Kanter, former undersecretary of education during the Obama administration, is the executive director of the College Promise Campaign, a national initiative that supports efforts to make the first two years at a community college free across the nation.
Rhode Island is wasting no time in getting the scholarship off the ground. The program kicks off this fall, and the soft deadline to apply is August 25. In its current iteration, Rhode Island Promise is a two-year pilot program, and so will be available only to students who finished high school or completed a GED in spring 2017 and 2018.
Given the curtailed timeframe within which to enroll students, there were initially some concerns that attracting student interest might prove to be a challenge, Community College of Rhode Island (CCRI) officials said. The state plans to kick off a public relations campaign to encourage students to apply this week.
Yet interest appears to have developed organically almost as soon as Rhode Island governor Gina Raimondo signed the state budget on Thursday evening. Alix Ogden, chief of staff at CCRI, said that daily unique click-throughs to the Rhode Island Promise website were hovering at 30 last Wednesday, hit 550 on Thursday, and as of Monday afternoon had surpassed 8,400.
CCRI began enrolling students in the program on Tuesday, school officials said, estimating that up to 1,200 students could be eligible for the scholarship this year. So far, up to 183 potentially eligible students have applied since Thursday, according to college officials.
"I think for a lot of students it's an incredible opportunity to start a college career and not incur any debt," Ogden said.
Like many promise programs across the nation, the Rhode Island program will be last-dollar, meaning that state funding will kick in after Pell grants and other forms of aid have been applied. Rhode Island has put $2.8 million towards the first year of the program. College officials estimate that approximately two-thirds of students who apply for the scholarship will be fully or partially Pell-eligible.
The program is also aimed at encouraging the successful completion of a degree, and will not cover certificate programs. To maintain eligibility, students must enroll full time, maintain a 2.5 GPA or better, earn 30 credits a semester, and enroll each semester for two years.
Currently, approximately 90 percent of CCRI grads stay in the state after completing a degree or certificate. Officials hope that Rhode Island Promise Scholarship recipients will follow suit and commit to working or pursuing further education in the state once they graduate. The state is requiring scholarship recipients to sign an attestation form saying that they have plans to that effect.
"What we're saying to them is, 'we're making an investment in you, what we would like you to do is commit to making an investment in the state,'" Ogden said.
The push to keep graduates in state has drawn comparisons to New York's Excelsior Scholarship, which has a similar provision – the caveat being that New York will convert grants to a loan if graduates choose to pursue opportunities elsewhere. Rhode Island students, however, will not be penalized if they choose to leave.
"If we had a student who came here for two years, graduated and transferred to a four-year institution that was not in Rhode Island, we would want them to go and get their four-year degree," Ogden said. "We want to encourage them to come back too, but we wouldn't put a barrier in the way of student who is seeking a four-year degree or got a great job somewhere else."
There are plenty of opportunities in the state, Ogden said. For example, CCRI is the largest educator of healthcare workers in the state, according to college officials. "You can't really walk into a medical office in the state without meeting at least one of our students there," Ogden said. CCRI also touts its strong business program and new cyber security program.
"We're proud of a lot of different aspects of the college and the direction that our students [are] going in," Ogden continued. "Our goal is really to support them in the transfer to a four-year school or into quality employment."
Given that the program is still in the pilot phase, there may be room for change in the years to come, according to state officials. Rhode Island has been in talks to create a promise program since 2015. In an earlier proposal, the program would have also funded junior and senior year at a public four-year school in the state. That provision ultimately did not make it through in the 2017 budget.
Improving the state's college completion numbers is a top priority going forward, said Dr. Brenda Dann-Messiers, Rhode Island commissioner of postsecondary education. Dann-Messier previously served as assistant secretary for career, technical and adult education under the Obama administration. The state has set an ambitious agenda of a 51.9 percent statewide postsecondary attainment by 2020, along with addressing affordability issues.
"This is a great first step to offer two free years of community college, and we hope that we can continue to expand access and completion in our higher education system," Dann-Messiers said.
Staff writer Catherine Morris can be reached at [email protected].