Cumberland County College and Rowan College at Gloucester County officials have set plans to move forward with a merger process that would establish a unified Rowan College of South Jersey with 10,000 students.
Leaders from the two New Jersey colleges signed an agreement last Wednesday that would lead to an anticipated merger by July 1, pending further approval from the Middle States Commission on Higher Education. The merger would result in two separate campuses with one Board of Trustees and one president, Cumberland County College merger liaison Robert Clark told The Press of Atlantic City.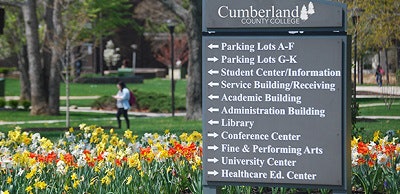 The schools' athletic departments will remain separate, but other departments such as IT, finance, human resources and other administrative positions will be consolidated.
Leaders at both institutions have supported the merger, citing cost savings for students as a result of shared services and elimination of duplicate services, as well as more programming opportunities for students in the region. Students at the merged college would also be able to benefit from an existing partnership between Rowan University and Rowan College at Gloucester County that gives two-year students the opportunity to pursue a bachelor's degree.
On Wednesday evening, the Cumberland County and Gloucester County Freeholder Boards unanimously approved resolutions to allow both school's Board of Trustees to move forward with the merger process, NJ.com reported.
"By joining with another institution, we will be a stronger organization in general," said Christine Ward Garrison, vice chairwoman for the Cumberland County College Board of Trustees.
Cumberland County College and Rowan College at Gloucester County leaders are now planning to submit a merger application to the Middle States Commission of Higher Education by Nov. 6, Clark said.
Tiffany Pennamon can be reached at tpennamon@diverseeducation.com. You can follow her on Twitter @tiffanypennamon.