As a community college, our student body is diverse. It reflects the real world. As part of my first year efforts to see our college through our students' eyes, at the end of last semester, we held a forum where students shared their thoughts on what started as age diversity on campus. The students communicated how much they treasure what we, educators, see as valuable and a unique advantage afforded to them because they are completing the first two years of their undergraduate degree at a community college. In their own voices, they expressed appreciation for a classroom and campus environment that mirrors what they expect their work places to look like. Age diversity, cultural diversity and diversity of lived experiences and service to their communities and country were among the types of differences they noted that they value.
As educators, we know that diverse learning environments allow students to develop a range of skills, knowledge, affects, and dispositions that go beyond mastery their academics. To hear our students themselves comment on the value of broad diversity — especially the traditional 18 to 22 year olds — was gratifying. As a result of the success of that and other discussions in the fall, we kicked off the spring 2019 semester with conversations on campus about diversity. According to the U.S. Census Bureau, in 2017, the fastest growing group in the country was the two or more category of races, followed by Asians, then Native Hawaiian/Pacific Islanders and Hispanics that are almost tied in their rates of growth but are represented in vastly different numbers in terms of population size.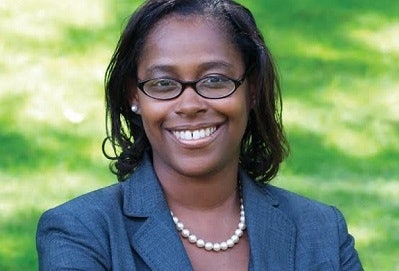 A Broad Definition of Diversity
The changing demographics of our own country, combined with an increasingly globalized world where distance is bridged by technology, mean that our classroom curricula and co-curricular activities need to support students in developing the cultural dexterity that will allow them to thrive as learners, citizens and professionals. Our diversity umbrella also extends to students who are members of our LGBTQIA community and those born abroad. Consistent with our own values as educators, students have made it clear that understanding and valuing difference and creating a more inclusive college where every student can feel that they belong and feel valued should continue to be priorities for us. They also made it abundantly clear that helping them sort through differences to aid in their continued coexistence beyond college should be important priorities for us as well.
As I have observed their lively engagements over the course of six months now, one dimension of diversity that has not surfaced prominently for our students but has been consistently present for me in these forums and elsewhere is the class dimension of diversity. Greenfield Community College is located two hours outside of Boston and draws students from the rural areas as well as the quasi-urban environs that are within a reasonable distance of us. We live in the most rural county in Massachusetts and our county has the lowest per capita income in the state. Unlike urban areas with extensive transportation networks, access to jobs, access to the internet for online learning and other basic needs and conveniences, some of our rural communities are disconnected. Access to medical and child care is challenging, and we are not immune to the opioid crisis that has hit rural areas.
As I travel through our rural communities, admiring our breathtaking landscapes, appreciating the work ethic of our people, the strong sense of cohesion and commitment to community, the implications of geography and economic class continue to be challenges for us. The would-be first-generation of college students in our rural areas, at times, may not know that college exists for them and that they can afford community college. Access to transportation to college can be an insurmountable barrier. And the wait for broadband to arrive can mean deferring the dream of achieving a degree.
Prioritizing the Barriers and Potential of the Rural Poor
As we prepare our students to lead in the 21st century, both today and for the future, our college remains conscious of the rural poor that can be better served. Our resources are limited, but our will and commitment to them see no bounds. Our democracy and our regional economic vitality depend on an educated and trained citizenry and workforce, which don't always translate into a college degree per se but certainly means access to quality, affordable post-secondary education. The purpose of higher education is to empower people and communities to reach their full human potential, and also to acquire the preparation to help them move up the socioeconomic ladder. No one should expect to be stuck in the same socioeconomic class in which they are born in the richest country in the world.
In the current political climate where the rural poor are, at times, marginalized and vilified, we have to be the advocates of our disadvantaged and disconnected rural communities and students. Their needs deserve no less attention than those of other communities.
Dr. Yves Salomon-Fernández is the president of Greenfield Community College located in the Pioneer Valley in rural western Massachusetts. She occasionally writes for Diverse about issues relating to diversity, inclusion and leadership for the 21st century. You can follow her on Twitter @PrezYves