Though Dr. Linda García's parents never attended college, they strongly encouraged her to earn a degree.
However, the thought of pursuing a career in higher education never crossed her mind. She originally desired to be a journalist.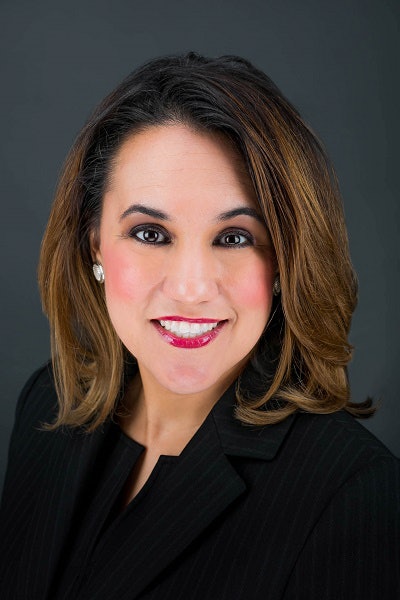 In her senior year of high school, García was chosen alongside one of her peers to visit the local news station within the Rio Grande Valley area. The reporter asked her questions about her dreams and post-graduation plans.
"He was trying to get to know me," said García, who was named this week as the executive director of the Center for Community College Student Engagement, which administers the Community College Survey of Student Engagement (CCSSE). "I thought, 'What a wonderful thing to get to know people and really expose and share their stories to others."
García attended the University of Texas at Austin (UT-Austin) to major in journalism. Her career path was further solidified after Good Morning America came to the university. Alongside her classmates, she waited in line at 3 a.m. to meet veteran journalist Diane Sawyer.
To this day, the photo of Sawyer and García can be seen at her parent's home in Texas.
She aspired to be like Sawyer, but her path took a different turn.
After dabbling in public relations and journalism, she was offered the opportunity to work as a grant writer at the University of Texas at Brownsville (UTB) and Texas Southmost College.
García met Dr. Baltazar Acevedo, who became a mentor and encouraged her to pursue a doctorate degree.
As a first-generation college student, she was hesitant at first to enter a doctoral program because it seemed unattainable.
However, one day, Acevado scheduled an appointment for García to meet with Dr. John Roueche, who at the time, was the director of the Community College Leadership Program (CCLP) at UT-Austin.
"What's funny is he [Acevado] didn't ask me if I was available," she said. "He just did it.  He made it happen."
Before joining the doctoral program, she earned her master's degree from UTB and eventually received a doctorate from CCLP at UT-Austin.
"[CCLP] absolutely changed my world," she said. "Community college provides hope for folks and so I really believed in the mission and that's how I got started in higher education.
"When students go to college and see faculty and the administrators, they want to see people that look like them," she said. "I've had great leaders that I've worked with. But I want to see those who look more like me to be in more positions of influence."
Over the years, García  has held  positions at Lone Star College System and National American University and serves as a coach for the American Association of Community Colleges Pathways 2.0 and Texas Pathways Project.
Prior to being appointed executive director of the Center for Community College Student Engagement, García served as assistant director of college relations for the organization. In this role, she contributed to the center's national reports and secured funds to work with 15 small and rural Texas colleges and  25 tribal colleges.
García said that she is inspired by the stories that she hears from students.
"I don't believe students come to community colleges to fail," she said. "I don't believe they just come to wander. They come to us with hopes, aspirations and dreams. And its our job to help them get there.".
Dr. Evelyn Waiwaiole, the outgoing executive director of the Center, said that she is thrilled that García  will take the helm of the organization.
"The Center is almost 20 years old and Dr. García has a keen ability to cast a vision for the well into the future," she said. "She is creative, thoughtful but most of all, she cares about the student experience at community colleges. I am so pleased that she will be leading the center."
Using CCCSE data, García said that she hopes to encourage institutions to listen to student voices as a way to enhance their experiences on campus.
"I really want them to share the story of what their students are experiencing at their college to all their faculty and to all their staff," she said. "I hear a lot from colleges about where to start with the data. But I want to find a way where we guide colleges on how to tell the story with the data and to continue digging deeper because the data tells us what's going on but we want to know why."
Sarah Wood can be reached at swood@diverseeducation.com.