Hours after the American Council on Education (ACE) on Monday canceled its annual conference, the American Association of Community Colleges (AACC) and the University Professional & Continuing Education Association (UPCEA) followed suit, canceling or postponing their own annual events in the face of the spread of the novel coronavirus (COVID-19).
This is only the third time in its 100-year existence that AACC has canceled its annual meeting, said a report on CCDaily, a publication of AACC. "The other two times — in 1943 and 1945 — were due to World War II."
AACC's decision may have been influenced by ACE's decision to cancel its upcoming annual conference.
"We have been working hand in hand with the ACE, our CEOs are in a great deal of contact, so I think we are working together to ensure the health and safety of all members from both organizations," said Martha Parham, AACC's senior vice president of public relations, to Diverse.
Canceling the annual conference will come at a significant cost to AACC, as it said all those who registered for the conference will be refunded. The event draws some 2,000 college leaders, government officials, business representatives and other community college stakeholders.
ACE and AACC join the American Educational Research Association, the Association of Community College Trustees and SXSW EDU, who earlier canceled their events.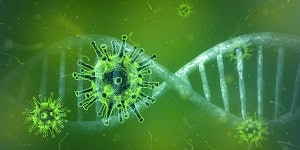 Those who are going ahead with their events, as of Tuesday evening, are the Association of American Colleges and Universities (AACU), which has a diversity and equity event March 19- 21 in New Orleans; the National Association of Diversity Officers in Higher Education, or NADOHE, which has its annual meeting March 11-14 in San Diego and the Student Affairs Administrators in Higher Education​, or NASPA, which has its annual conference March 28-April 1 in Austin, Texas.
For AACC, canceling its event was a big blow, because its convention this year, set for March 28-30 in Maryland, would have been the 100th one and would have commemorated the association's founding. But, as the AACC said on its website, its primary concern "has been, and will always remain, the health and safety of our members, staff and other participants," and so it "made the difficult decision to cancel this year's convention."
In its statement, AACC said that its decision comes after close monitoring of news reports and guidance issued by the Centers for Disease Control (CDC) as well as information provided by other expert sources.
Members registered to attend the AACC conference, as well as corporate vendors and sponsors, will get a full refund, said AACC. However, those whose proposals for sessions were approved for the 2020 conference will not have a chance to present them this year at any time, and they have to resubmit them for next year's conference. As for those who were to be awarded at this year's event, "we are working on a plan to recognize them at the national level," AACC's Parham said.
Meanwhile, the UPCEA said it isn't canceling its annual conference in Boston on March 18-20 but postponing it to an unspecified date in the summer.
UPCEA said it has been planning for this conference for more than a year but still decided to postpone it so that its members can focus on supporting their own campuses during this health emergency.
"… it is our collective responsibility as a community to focus on the facts, to follow the advice of the relevant authorities and scientists, and above all to act in the best interests of our members. With these guiding principles in mind, it has become increasingly clear in the past few days that postponing the event was the right thing to do for our members," said UPCEA.
On Monday, ACE canceled its annual conference scheduled for March 14-16 in San Diego. The conference brings together more than 1,500 attendees from hundreds of colleges and universities across the country.
ACE said that it canceled what would have been its 102nd annual meeting "due to the ongoing and growing threat posed by the novel coronavirus (COVID-19) outbreak around the world and in the United States, including the widening spread in California."
The coronavirus (COVID-19), which began in China, has now infected at least 118,000 people around the world and 808 people in the U.S., according to the Johns Hopkins University Center for Systems Science and Engineering. As of Tuesday evening, 4,262 people have died worldwide from COVID-19. In the U.S., 28 coronavirus fatalities have been reported. California, Florida, New York, Maryland, Oregon and Washington state have all declared a state of emergency. Observers expect more states to follow suit.
Meanwhile, the number of colleges that have canceled classes or moved them online has risen to between 40 and 50, according to Bryan Alexander, a senior scholar at Georgetown University, who is tracking the impact of the coronavirus on higher education institutions. By Alexander's estimation, a little more than half a million students are affected by these class cancellations and/or moves to online instruction.