By combining federal financial aid, the State of Maryland's Promise Scholarship, City of Baltimore support, scholarship opportunities and CARES Act funding, Baltimore City Community College (BCCC) announced it will offer free tuition to eligible students entering or returning for the upcoming fall semester.
"Boasting the lowest in-state tuition in Maryland, BCCC is removing a major barrier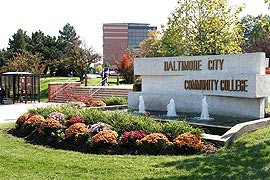 for students and is poised to meet diverse financial needs," states a BCCC press release. "Not only will the cost of college be managed in a way to lessen financial burdens, BCCC is offering both virtual and online web classes to accommodate a safe learning environment."
Additionally, the school is taking advantage of Maryland's One Step Away grant, which helps institutions "re-engage, re-enroll and graduate" students who had dropped out of college before completing their degree.
"We know the COVID-19 pandemic has placed unusual financial strain on many Maryland college students and their families," said Dr. Debra L. McCurdy, president of BCCC. "With online classes becoming the new norm, BCCC's tuition options can reach even more students seeking to save money."