South Puget Sound Community College has received $2.5 million — the largest gift in its history — from the Bruno and Evelyne Betti Foundation.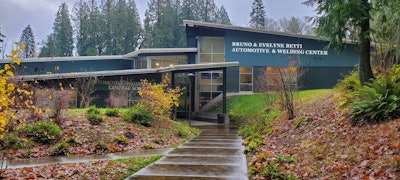 The donation will benefit the college's professional technical degree programs, which include automotive and welding trades, as well as health care programs in the college's Dr. Angela Bowen Center for Health Education.
The foundation's gift directs $1 million toward developing a new nursing simulation space and $1.5 million toward endowed scholarships supporting professional technical students.
In honor of Bruno and Evelyne Betti, the college will rename Building 16 the Bruno & Evelyne Betti Automotive & Welding Center and will name the second floor of the Bowen Center the Bruno & Evelyne Betti Healthcare Simulation Lab.