Despite her mother having some college experience but no degree, and a grandmother with a sixth-grade education, Dr. Eboni M. Zamani-Gallaher was placed on a pathway towards earning a postsecondary degree.
That started with seeking the best educational opportunities.
"She very much was someone that felt that education albeit not a panacea or a silver bullet was definitely something that could propel an individual to have a greater livelihood and life chances," said Zamani-Gallaher, a professor of higher education and community college leadership at the University of Illinois at Urbana-Champaign.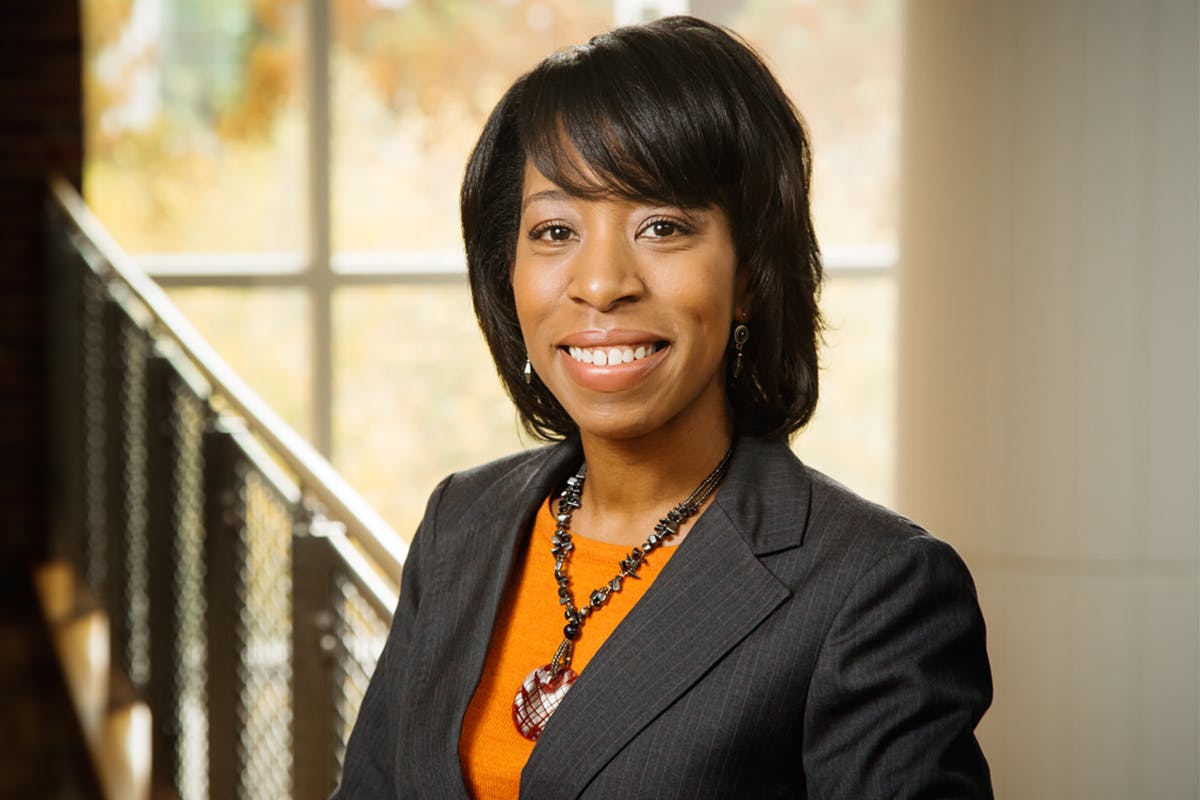 Growing up on the southside of Chicago, she transitioned from attending an all-Black school to a predominately white Catholic school in an area with high racial antipathy.
Passing through segregated communities on her one-hour ride to school on Chicago Transit Authority (CTA) buses, forced Zamani-Gallaher to understand the idea of "crossing borders" and Dr. W. E. B. Du Bois' concept of "double consciousness" at a young age.
"For my survival and that which is going to uplift for my race, it was incumbent for me to also understand how to be bi-cultural and bi-lingual," she said. "But to understand that as I would traverse, I would have to create, understand and try to tap into what had been very closed social and cultural repositories of capital. Whereby, I was armed because of a mother that had a college going culture that she embedded in my house."
By sharing her childhood experiences, Zamani-Gallaher discussed "equity consciousness" at community colleges during her keynote address on the second day of the National Institute for Staff and Organizational Development's (NISOD) International Conference on Teaching and Leadership Excellence held on Thursday.
Given the history of slavery and segregation within the United States, higher education institutions are structured in a way that "perpetuates" racialized inequities. Therefore, equity has been treated as an afterthought," she said.
Reaching "equity consciousness" involves building awareness and action on an individual level.
"We have to think about the holistic piece of this picture and not just a component," said Zamani-Gallaher, who is also the director of the Office for Community College Research and Leadership at Illinois. "Again, thinking about equity at-large and equity as something that is silo from and not parcel to social justice, racially just and equitable outcomes."
Later during the conference, Diverse sponsored a panel session that asked community college leaders to reflect on the impact of COVID-19.
In previous recessions, enrollment at community colleges increased as individuals sought to reskill. Now, as the U.S. economy remains impacted by the pandemic, the opposite is true. For the spring 2021 semester, community college enrollment dropped by 11.3%, according to the National Student Clearinghouse Resource Center.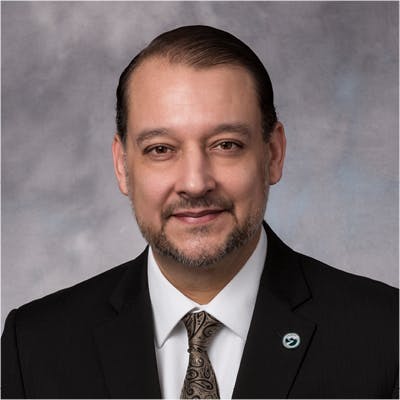 Despite facing overall enrollment declines, Dr. William Serrata, president of El Paso Community College, has found "hope." At El Paso, there was growth in the two areas of Career and Technical Education (CTE) and Early College High School.
"This is the first time probably in the last 50 years that community college enrollment does not follow the economic conditions of our society," he said.
Dr. Lenore Rodicio, a senior fellow at the Aspen Institute College Excellence Program, predicted the change in trend was a result of the shutdowns. She said that with daycares and schools closed, parents needed to help their children with online learning. Job losses also forced many individuals to forgo school in order to have a sustainable income.
"It was just this perfect storm of challenges that came to the forefront for students," she said. "For community colleges across the nation, it wasn't just trying to figure out how to continue the academic initiatives of the institutions and how to support students completing their classwork but it also included trying to help the students navigate these challenges and trying to mobilize emergency funding."
As reopening plans are in development for the fall semester, Dr. Eduardo J. Padrón, president emeritus of Miami Dade College, said community colleges have to think "strategically" in finding ways to help students cope.
"I always say that the students that we serve, life happens to them more often than other students than at many other institutions, at four-year colleges, etc.," he added. "It's a question of making choices and it's a question of finding more innovative ways of supporting the students."
Community colleges have the responsibility to use their existing resources to encourage degree completion of their most vulnerable students, added Rodicio. This can be achieved through the reevaluation of current funding opportunities or establishing "work to learn" programs for students to participate in paid internships and apprenticeships while earning their degree.
"It doesn't force them to choose between school and work; they can do both if they are well crafted programs," said Rodicio.
As affordability challenges were exacerbated throughout the pandemic, proposals around free community college continue to progress within the federal government. On Wednesday night, President Joe Biden introduced the American Families Plan—which would offer two years of free community college.
For Padrón, free community college is a must within the 21st century.
"Having a free community college system will allow all kinds of individuals, especially the most vulnerable, the opportunity to have an education without the fear of not having the resources to be able to complete their goals," he said.
Sarah Wood can be reached at swood@diverseeducation.com