Online education has the guise of accessibility. When COVID-19 pushed the world of higher education online, some students, including those who work, may have found online access an easier way to put educational goals first, especially when the economy was cliff-diving and taking jobs with it.
One commonly held belief is that fully online instruction increased accessibility for disabled students. But Krista Soria, the assistant director for research institutes in partnership with the Student Experience in the Research University (SERU), said that the numbers show the opposite is true.
"We can tell from the data…that students with disabilities did not necessarily report any greater or more positive experiences [online] than students without disabilities," said Soria.
SERU, a consortium of over 30 large public research universities in the U.S., found that only 20% of undergraduate students with disabilities reported enjoying online learning, and over one third of students with disabilities reported no increased satisfaction with online learning in general. Those numbers increased for students with multiple disabilities.
"Students that have multiple disabilities, they tend to experience greater hardships," said Soria.
This data "runs contrary to the narrative right now," said Soria. The few places where disabled students did describe a greater satisfaction than non-disabled students, like comfort levels in speaking up in class and connection with other students, were marginal.
SERU reached out to graduate students with disabilities and found similar results. Graduate students with disabilities liked online learning less than those without disabilities. Graduate students with disabilities also felt less productive and more disconnected from counseling and professors. Only 26% percent of graduate students with disabilities experienced no financial hardships during the transition to online instruction, compared to 41% of non-disabled students. Both graduate and undergraduate disabled students also struggle more often with unexpected expenses and food insecurity.
"You need a new laptop, new assistive technology," said Soria, technology that the university might have provided before. "You have this online education, now you have to pay for it."
Dr. Anthony Carnevale, research professor and director of the Georgetown University Center on Education and the Workforce, said, "affluent young people will be able to do online learning. And we know it works best for students with strong K-12 prep in houses with private spaces that they can own [even if it's just a bedroom.]"
Broadband capability is not a national standard, and those experiencing financial hardships might struggle to access high-speed internet. Carnevale said that online learning "requires an investment in space and technology."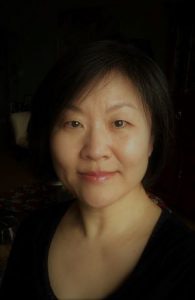 The lack of appropriate study spaces could also have led to a drop in community college enrollment in Spring 2021, which saw a 9.5% decrease from the previous year according to the National Student Clearinghouse.
Dr. Mikyung Ryu, National Student Clearinghouse's director of research publications, said that community college students "had no safe and quiet space to study, let alone a laptop. Students are taking courses from their smart phone."
Over 60% of students with disabilities reported that they struggled with a distracting at-home learning environment. Disabled students were also more likely to list themselves as caregivers, especially within their own community, said Soria.
COVID-19 often presented a choice to students, said Ryu: study or take care of your family member.
As COVID closed campuses and pushed students out of university housing, "a lot of undergrads [with disabilities] moved to places where it was not safe for them," said Soria. "Going home, for them, meant being removed from the protective factor of the university."
Only 40% of undergraduate students with multiple disabilities said they had a "place to live that was free from physical or emotional violence or abuse," said Soria.
SERU also found that students with disabilities are more likely to suffer from major depressive disorder, further compounding the struggles they experience. The nature of being disadvantaged, said Carnevale, is that "it's never one thing, it's always many, many things."
Soria said there was one bright side to online instruction. Some disabled students have told her that the ability to record and replay lessons helped their learning. But the best thing universities can offer for their disabled students is wrap around services, Soria said. These services, she said, can provide the extra support and care that's needed to support students from all walks of life.
Liann Herder can be reached at lherder@diverseeducation.com.