Achieving the Dream (ATD) has updated their mission statement to focus on achieving equity through addressing oppression.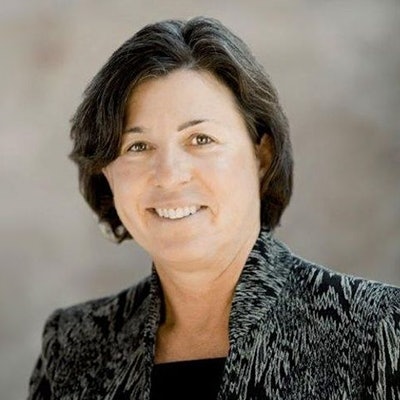 ATD represents a network of over 300 community colleges who have pledged to help their students, particularly first-generation and low-income students from marginalized communities, achieve their academic goals. Thousands of community college faculty and administrators gathered virtually for the annual conference.
The new mission statement reads: "when colleges intentionally design and implement antiracist and just structures, policies, and practices that combat oppression, students and their communities thrive."
It was developed in part to acknowledge the ways in which the pandemic and the racial reckoning in the wake of the summer of 2020 has changed America. The murders of George Floyd, Breonna Taylor, Ahmaud Arbery, and the deaths of almost one million Americans to COVID-19, has had a profound impact on everyone both in and outside of higher education, said Dr. Karen A. Stout, president of ATD.
"We need a new phase zero, a bold new access agenda," said Stout. "This vision includes acknowledging ugly truths our country bears, which began with displacement of Native Americans and other racially fueled hatred. We're witnessing the continued violence and oppression of Black individuals. The recent string of threats toward HBCUs reminds us, the violence is still very much with us."
Stout said the new vision statement builds upon the organization's old statement, which was already focused on achieving equity. Rather, the new statement asks community college leaders to "explicitly address" the systems of inequity that make it more difficult for students to achieve success based on race, sex, language, disability, sexual orientation, age, economic stature, and religion.
"This is not a zero-sum game," said Stout. "Addressing racism and policies and practices that benefit Black and Indigenous and Latinx communities benefits us all."
Heather McGhee, trustee emeritus at Demos, a nonprofit and nonpartisan think-tank that focuses on addressing systemic inequality, and author of The Sum of Us: What Racism Costs Everyone and How We can Prosper Together. noted factors that play a role in equity's success or failure.
"Social science research explained a persistent, growing world view in the U.S. that life is a zero-sum game," said McGhee. "The story of a dollar in my pocket is a dollar less in yours, that there's a fixed [amount] of well-being. That idea doesn't make any rational economic sense."
McGhee referenced studies released in the last year by Citigroup and the McKinsey Institute for Black Economic Mobility that reveal the U.S. economy has lost out on $16 trillion due to racial prejudice.
"The economy is a game, and we want all our best players on the field," said McGhee. "But the problem is, society tells us we are not all on the same team."
That belief is what led to the systemic removal of public-access goods, like parks and pools, when anti-segregation, voting and civil rights bills were signed into law in the 1960s. Before then, white Americans were largely in favor of universal income and the government guaranteed right to work for all desirous. But by 1964, after the March on Washington showed Black activists making those same demands of the government, the share of white people in support of universal income and guaranteed work dropped to 35%, she added.
"It's stayed low ever since," said McGhee.
McGhee calls this phenomenon the "drained pool" because of the way some cities responded to antiracism legislation by furthering isolation and individualism.
Montgomery, Alabama, for example, chose to empty their public pool and pave it over rather than allow the area to become a desegregated hub for the community.
"What does the parable of the drained pool tell us?" asked McGhee. "This is one sharp ideological shift away from, 'We can fix things together,' and more toward, 'I can do this on my own and let the market solve it.' Drained pool is the little decisions that happened to shift people away from college toward other things."
She said that the counter towards 'drained pool' and zero-sum economics is the unification across racial boundaries to fight for common good: solidarity dividends. This is a place where community colleges can play an important role, McGhee said, by creating a firm vision to guide their communities toward equity and restating the goal over and over to remind stakeholders of the importance of the commitment.
"To create the possible, to create the American dream, Dr. King's dream, is about making these connections across this network, learning what works, and being unafraid to ask hard questions, being in touch with the core insight—we truly do need each other," said McGhee.
Community colleges should look to their students, the key stakeholders, and ask what key drivers cause strain in their lives that impact their ability to succeed, said McGhee. She said that community colleges have a unique ability to organize, lead, and influence policy makers, adding that they can look "upstream," at the K-12 system, mass incarceration, immigration, and economic stresses that have could have impacted or fractured a student's home.
"That's the way in which we can remember to put equity at the center of our decision, to undo 'drained pool' politics, undo the zero-sum thinking, understanding the mutual benefits to refilling the pool," said McGhee. "The way we create community is the most important thing we can do. For our students, ourselves, and our common future."
Liann Herder can be reached at [email protected].