"Racial, social and economic inequities aren't new, they go back to how our country was founded. After the decimation of Native Americans, and after slavery, separate and unequal was the way of living."
That was Dr. Monica Parrish Trent speaking at the virtual DREAM 2022 convention, hosted by Achieving the Dream (ATD), a network of 300 community colleges including HBCUs and Tribal Colleges and Universities (TCUs).
Trent, ATD's vice president for network engagement, was joined in conversation with community college and HBCU stakeholders about the challenges they face from historic underfunding, and the ways in which, despite their small size and endowments, they have continued to provide social and economic uplift out of poverty, not just for their students but for the communities around them.
"We see that students at community colleges, HBCUs, TCUs, have complex lives, they work one or more jobs, care for themselves and children, or other members of their family. They have limited time and resources for education," said Trent. "It's critical to shift focus from outcomes to inputs, to make sure students are equitably supported in meeting their goals."
During a panel discussion, three college presidents from institutions in North Carolina, shared exactly how they had to be creative amid budgetary constraints.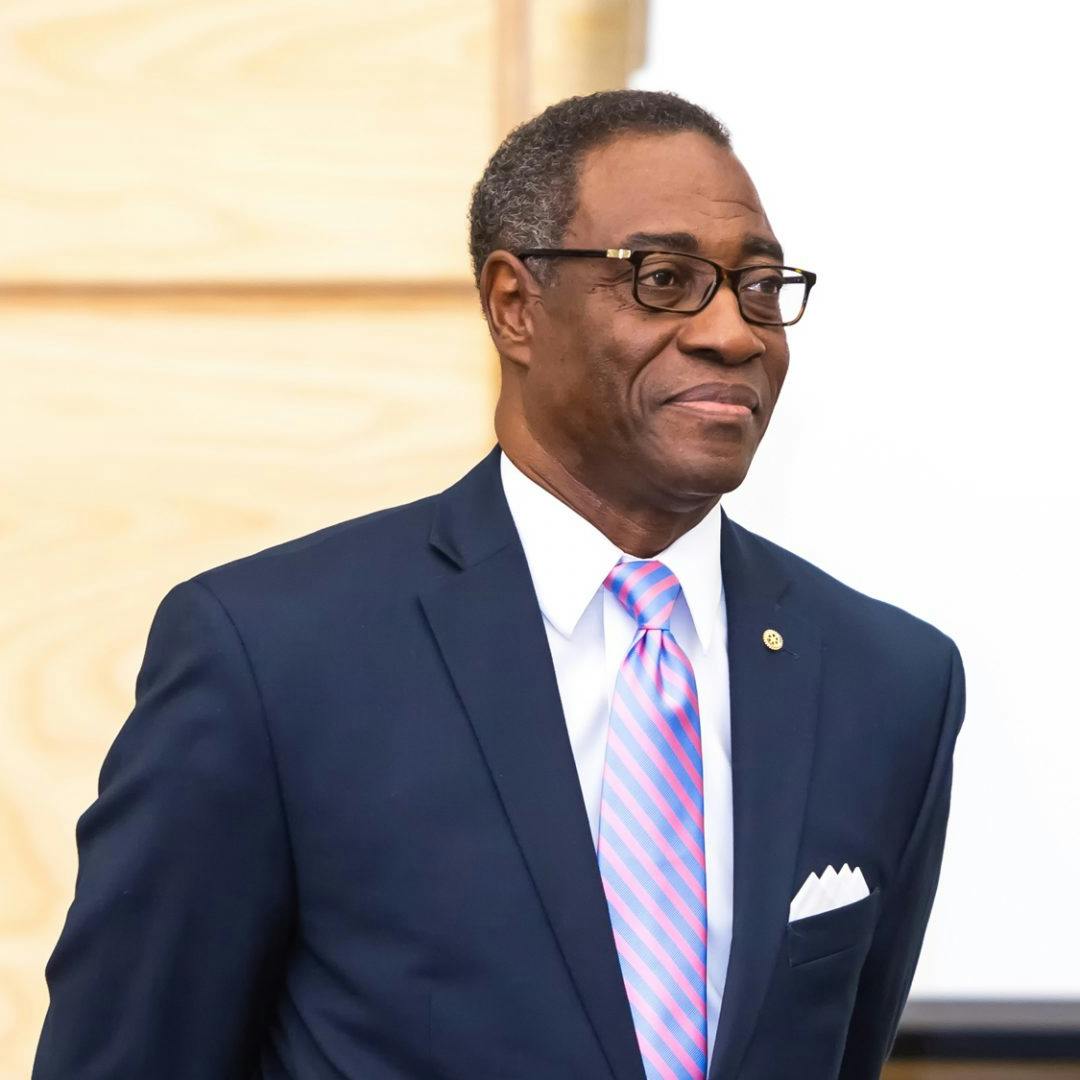 Dr. Lawrence Rouse, president of Pitt Community College."Seventy-five percent (75%) of our budget is personnel," said Dr. Lawrence Rouse, president of Pitt Community College in Winterville. "If there's an open position, we ask if need to refill it, or if we can redistribute or redesign the position."
All three represented institutions are located near or within areas of high poverty, where many residents are people of color. Suzanne Walsh, president of Bennett College, a women's only HBCU in Greensboro, said 75% of her students receive Pell Grants. Bennett used Coronavirus Aid, Relief, and Economic Security Act (CARES Act) funding to redistribute their budget, enabling them to build a strong mental health support program for students, sorely needed during the pandemic.
"When you have a lot of first-generation, Pell recipients, it's critical to have wrap-around supports," said Walsh. "It's not just what we're doing in the classroom, we have to wrap ourselves around our students. Without the CARES Act, [I don't know] what we do next year, and what tradeoffs will we make, how will we stay nimble."
Staying nimble, being able to pivot and think flexibly within a constrained budget, allows these community colleges and HBCUs to support for their students and the communities around them.
"Our motto is, 'educating and empowering for success.' We really believe in it," said Rouse. "We make sure we reach out to those underserved communities, making sure we go into those communities and say, 'You belong at Pitt.' And we're beginning to see results."
Dr. Janet Spriggs, president of Forsyth Technical Community College in Winston-Salem, said their institution has set a strategic goal that 80% of graduating students either continue on to a partner four-year institution or get jobs in the region. It's a conscious effort to "help eradicate poverty," she said.
"We need to be proximate with the people we're trying to lift up. We have to change cycles of poverty that existed for generations,'" said Spriggs. "Equitable economic mobility focuses on providing access. The rest is making students successful members of society that can help turn things around in their community. Don't give them a degree that just propels them out."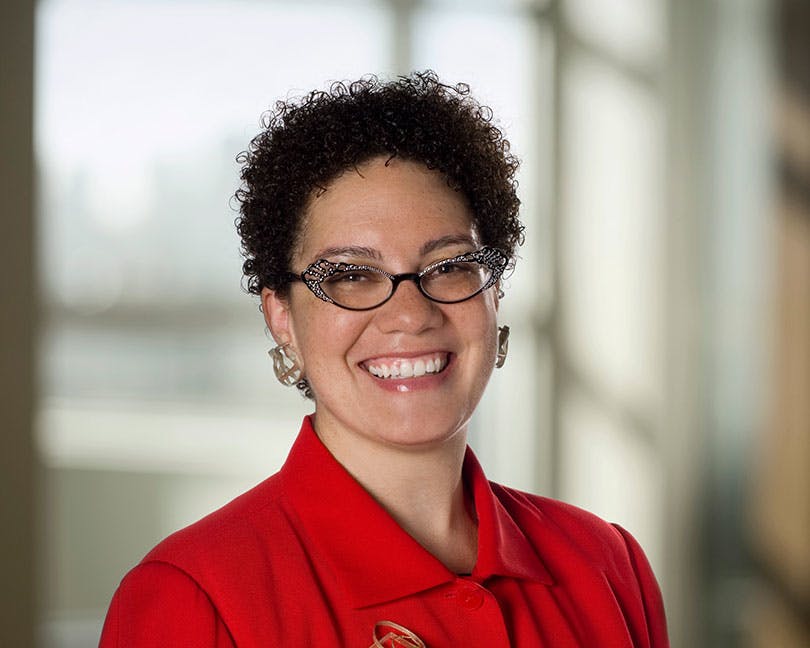 Suzanne Walsh, president of Bennett College.Pitt Community College has built a program designed to engage with the justice-connected members of its local population. Its program "Re-Entry" ensures that recently released students are fully supported by wrap-around services, giving needed counsel for successful and productive new lives.
Walsh said one of the few silver linings to come from the pandemic was the way it opened the Bennett College to the public. The college became a host site for Black doctors coming to North Carolina, and testing and vaccinations were offered to the community on their campus.
"The community trusts us," said Walsh. "We don't have high walls or a gate—it drew us to engage with people in our immediate neighborhood, a way for us to focus on being a healthy and whole community."
Spriggs said that every day, her staff, faculty, and administration make a choice to connect their work with "the sense of responsibility, accepting the mantle to be leaders, catalysts to advancing social mobility. [We work] to create this culture of belonging that not only says, 'We're going to help you do better than before,' but, 'We invite and welcome you into this high quality, public institution, where we are your partner in this learning journey you're on, in the classroom and outside classroom.'"
Liann Herder can be reached at lherder@diverseeducation.com.