Capital University will now offer scholarships covering up to full tuition and mandatory fees to eligible transfer students from Columbus State Community College (CSCC) who are pursuing bachelor's degrees.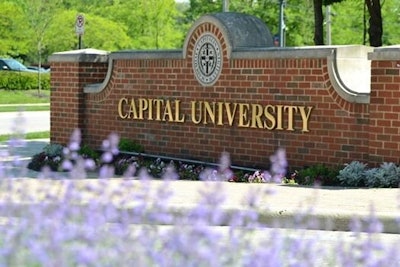 This move comes as part of an expansion of Capital's partnership with CSCC. This latest expansion of Capital's Main Street Scholarship will commence with enrollment Fall 2023.
"Motivated students shouldn't be held back by financial difficulties," said Capital President David Kaufman. "We're proud to partner with Columbus State as part of our ongoing commitment to empower all undergraduate students to achieve success through a Capital University education."
These scholarships – annual and renewable – will be available to Ohio residents with a GPA of 3.5 or higher, an annual household income of less than $60,000, and full-time enrollment.
"Student debt is avoidable through our Preferred Pathway 2+2 partnerships," said CSCC President Dr. David Harrison. "This new opportunity for Columbus State graduates to earn a tuition-free bachelor's degree from Capital University is our strongest offer yet. This partnership will make a big difference for students and families."