Technical jobs are receiving fewer applications from younger generations.
According to Handshake, a network of institutions and employers that helps connect students with early career opportunities, trade careers saw 49% fewer applications in 2022 than 2020. Applications for jobs like automotive technicians or respiratory therapists went from an average of 10 applications each to only five.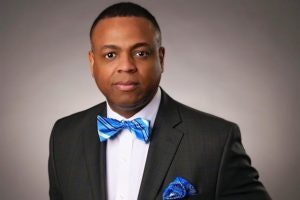 "Technical jobs are some of the most lucrative paying careers out there," said Dr. Willie L. Todd, Jr., president of Denmark Technical College, a two-year Historically Black College and University (HBCU) in rural Denmark, South Carolina.
As more Baby Boomers enter retirement, the U.S. Chamber of Commerce expects to see a massive shortage of skilled workers in 2023. Todd said he wants to see more two and four-year institutions take advantage of the opportunities technical, trade, and apprenticeship programs can provide students.
Todd said technical careers can get more students on the track toward social and economic mobility, and experts agree that higher education can also play a crucial role in diversifying fields that are overwhelmingly white and male. Of the half a million electricians employed in the U.S., only 4.4% are women and just over 68% are white, according to Zippia, a job search company.
"Many of the technical or trade roles have been developed for and by men, creating systems that are not inclusive or welcoming of women or minority groups," said Dr. Laura Lara-Brady, senior project manager at WestEd, a nonprofit research group working toward educational equity.
Lara-Brady said institutions should disaggregate their data to ensure they are attracting a diverse group of students to technical programs and assess how well these programs move their students into living-wage jobs. Not all technical jobs offer family-sustaining wages in the long term, Lara-Brady added, which can particularly effect Black or Latinx students who often become stuck in entry level positions.
"Providing avenues for students to come back, pursue advanced skills, and in turn build their career mobility will be key in this space," said Lara-Brady.
Denmark Tech offers an Electrical Linework Program, a 16-week long course that connects students with jobs that earn a median salary of $68,030, according to the US Bureau of Labor Statistics. While Todd said he hopes to see women take advantage of this program, he has seen great success in bringing Black women into their Commercial Driver's License (CDL) program. In as little as three weeks, students can start work with median salaries of $48,310. So far, each CDL graduate has received a job offer. Denmark Tech's overall job placement rate upon graduation or training completion is 93%.
"When we look at women and minorities, they are underrepresented in fields that pay lucrative salaries," said Todd. "We're trying to address those equity gaps."
Todd said that students who pursue technical training are often already thinking about the next step. One current student at Denmark Tech is studying cosmetology, but her long-term goal is to have her own hair salon.
"These careers allow our students to become entrepreneurs," said Todd. "A lot of people honestly just don't know the vast opportunities and the earning potential."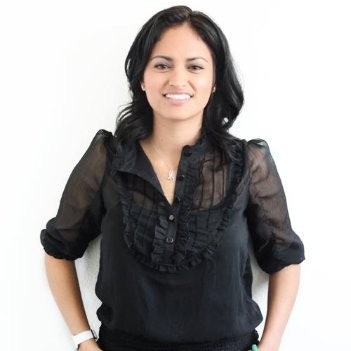 To reach more students and attract the next generation of technical workers, Lara-Brady said institutions need to be very clear about what these careers offer and what supports are in place that can help that student succeed.
"Many times, we've seen students inundated with major or career options at enrollment, in addition to learning how to navigate the complexities and nuances of a new educational system," said Lara-Brady. "Simplifying career options and how they can connect to living wage jobs in the region is key in increasing awareness of these programs and ultimately enrollment."
To bring in more students to Denmark Tech, Todd has increased his outreach to local public schools—not just high schools, but middle and elementary schools. He works closely with local industry and business leaders, connecting with legislators and local government to understand what industries are coming to the area and what skills will be needed.
"I'm listening to people in the community, I'm researching, paying attention to what's coming in our state, and trying to address their needs," said Todd. "There is so much out there that people can do that gives them great salaries. They do not have to spend four plus years in school [and gain] all the debt. At the technical college, what we're doing, we're changing lives—and all education changes lives—but we're changing lives faster."
Liann Herder can be reached at lherder@diverseeducation.com.