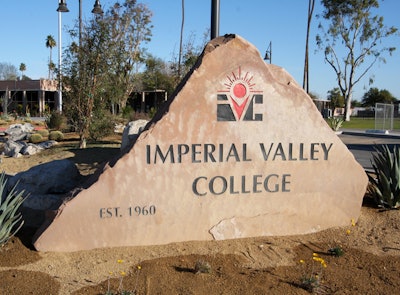 When Imperial Valley College (IVC) conducted a student survey seven years ago, they discovered over 200 students experiencing food and housing insecurity. The findings spurred the creation of a basic needs support program on campus, including the IVC Kitchen, which provides emergency food and groceries to hungry students.
While visiting the kitchen, then Dean of Student Services Dr. Lennor Johnson met a married couple who were both enrolled at IVC, earning above 3.0 GPAs, and living out of their cars.
"That struck a nerve," said Johnson, now IVC president and superintendent. "If you know anything about El Centro and our region, we're in the middle of the desert. In the summertime, it can be well over 125 degrees—[living out of your car] is not sustainable."
So that's when he and other leadership at IVC began exploring the idea of student housing. Through a pilot program that offered 12 housing insecure students homes in RVs, Johnson said IVC learned a lot of lessons about the difficulties and triumphs of residential management, how to support students, and how to build community. Even though it was difficult, Johnson said the decision to invest in housing for their students was "so worth it."
"When you start a housing program, designed for fostering homeless students, the message gets around quick: we're not just a school, we're a place you can call home, and everywhere you turn someone will support, coach and encourage you," said Johnson. "No matter how big or small the issues, we'll try to address it or solve it for you."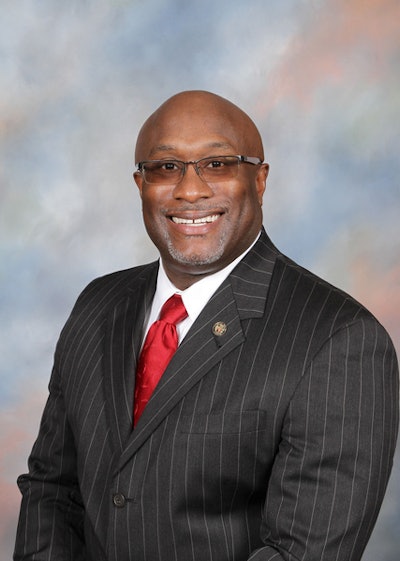 Student housing is extremely rare at community colleges in California, although affordable housing is increasingly hard to find. The average household income required to afford rent and utilities is $81,191. Yet out of the 116 community colleges in California's system, only 12 have student housing, and only 14 have rapid rehousing programs like hotel or motel vouchers, deposit or move-in assistance.
Out of the system's 1.8 million attendees, current housing capacity exists for only 2,369 students. A 2019 survey of almost 40,000 California community college students found that 60% of respondents indicated they were housing insecure in 2018, according to The Hope Center for College, Community, and Justice, an action research center working to make higher education more equitable.
In 2021, California's government allotted $2 billion over three years through the Higher Education Student Housing Grant Program and Capacity Expansion Grant Program, which provides one-time grants to support construction and renovation of living spaces on or near campus. Grants can also support the creation of dining facilities or student support spaces like basic needs centers.
"A residual effect [of having housing] is it really speaks to the campus community and community at large's commitment to making sure our students are successful," said Johnson. "More students are actively coming out and asking for help. There's no shame or guilt. It really created that culture of care that we have been fostering for some time now."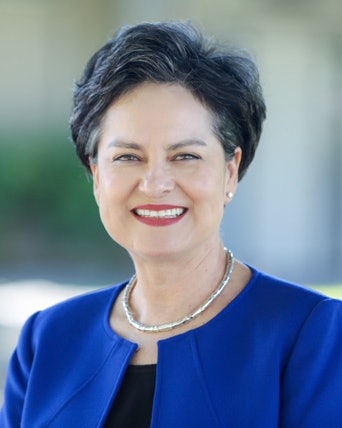 After their pilot RV program, IVC expanded their partnership with the city to build a 26-unit tiny-home community just four miles from campus, designated for unhoused students or for students from foster care. A student's average GPA before being enrolled in the housing program was 1.9. After settling into their homes, their average GPA rose to 2.6.
Now, IVC is hoping to expand their housing options again. They have acquired a grant in partnership with four-year San Diego State University, whose El Centro branch campus is just 11 miles away from IVC. The two institutions hope to build housing for an additional 20 students each, if they can raise the additional $5 million needed to break ground as planned in 2024.
Orange Coast College (OCC) in Costa Mesa offers the most housing of any community college in California—their living center, The Harbour, which opened in late 2020, has 800 beds in apartment-style dorms.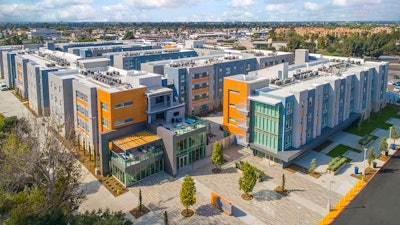 "Our student population is over 16,000 students," said Dr. Angelica Suarez, president of OCC, "Obviously having 800 students at The Harbour is a fraction of that. There is a waiting list, which only reinforces the commitment and the mission that we pursued when we moved forward to build student housing."
Suarez said OCC began to seriously consider housing about a decade ago, long before the state had allocated resources to these projects. To build The Harbour, they partnered with The Scion Group, which operates student housing at 78 campuses across the nation. Scion brought needed experience in how to create living environments that promote student success and a sense of belonging, Suarez said.
With the new state grants available, Suarez and her team are discussing what it would take to build another residential space—but first, she wants to make sure OCC is able to fully support those students currently living on campus.
Since the start of the spring semester, Suarez said she has encountered several students who have expressed their gratitude for the housing provided by The Harbour. The living community has helped them better connect with student life, activities, and support services that OCC offers.
"Creating that connection helps with the transition [to higher education]," said Suarez. "We know what we've gone through over the past two years with the pandemic, the isolation and the impact that's had on students. To be on campus, to have that sense of connection and engagement is significant."
Liann Herder can be reached at lherder@diverseeducation.com.