The enduring legacies of Thurgood Marshall, Charles Hamilton Houston, Patricia Roberts Harris and countless other graduates of the Howard University School of Law (HUSL) are on full display this year as the historic school celebrates its Sesquicentennial anniversary.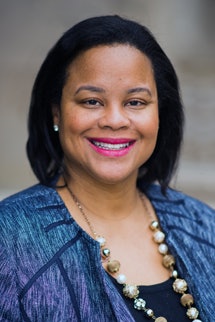 In preparing for "The Next 150" – this year's anniversary theme – students, faculty, alumni and more will spend the year reflecting on Howard Law School's role as a pillar in the fight for social justice. Scheduled commemorative events include a recent Sesquicentennial Convocation and an upcoming symposium, gala and fall launch of a comprehensive book on the history of the law school.
"It is very special to celebrate such a historic institution like Howard's law school," said Danielle Holley-Walker, professor of law and dean of Howard University School of Law. "The things that the alumni of this law school have accomplished, including really fulfilling some of the promises of the Civil War amendments … when we see what was done to really bring the notion of equal protection under the law to reality through the civil rights litigations of the 40s, 50s, and 60s culminating in the Civil Rights Act and the Voting Rights Act, so much of that work was germinated here at the law school."
Holley-Walker added that the institution's legacy makes it "one of the most important institutions, really, in the United States in terms of fulfilling those highest ideals of what democracy means, what justice means, what equality means."
"The anniversary is special because it gives us a chance to celebrate all of those things, but most importantly, for me, it gives us a chance to look to the future," she said.
HUSL students and faculty will reflect on the most pressing justice issues of the moment and what role the institution and its graduates have in ensuring that the U.S. and international community is the "most just that it can be," particularly for marginalized communities, Holley-Walker said.
Founded during the reconstruction era following the Civil War on January 6, 1869, Howard Law School sought to help newly freed Black citizens secure their most basic freedoms, Holley-Walker added. It was also one of the first schools to admit individuals regardless of their race and gender.
"Our values are very much the same as they were when this law school was founded in 1869," said Holley-Walker. She noted that, even with significant progress, Black people and other marginalized groups still face "significant challenges" to their civil liberties, whether it is in criminal justice reform, staving off voter suppression or dealing with income inequality.
"The values of this law school [are] that we produce lawyers who are there to directly confront those challenges," she said. "We believe that every lawyer who graduates from Howard will go out and make a positive impact on their communities."
Karla V. Mardueño, a third year J.D. candidate at Howard Law School and editor-in-chief of the Howard Law Journal, said it is an honor to be able to contribute to Howard's long legacy of excellence.
"Since I first stepped foot on campus in 2016, I have learned so much about the legal giants that have been trained at HUSL," Mardueño said. "The celebration of the law school's 150th anniversary has given my classmates and I an opportunity to reflect on all of the history made by Howard-trained lawyers."
Mardueño notes that choosing HUSL has been "one of the greatest decisions I have ever made." She has been able to work with professors who are "brilliant legal scholars," and her experience has taught her to be an empathetic lawyer and to be creative in her legal analysis, she said.
"HUSL has given me many hands-on experiences which gave me an opportunity to practice what I was learning in the classroom," Mardueño said. "Through the Child Welfare Clinic, I handled four cases under my professor's supervision and through my Advance Legal Research class, I learned about prison reform alongside D.C. jail inmates."
Mardueño will make her mark on the world as a soon-to-be litigation associate at Kirkland & Ellis LLP, having held prior internships and work opportunities with a federal judge and at major law firms in Chicago and New York.
"We know that whether our students are going to work at some of the top nonprofits or whether they're going into the corporate sector and working for some of the largest law firms in the world, they bring that sense of confidence, value and wanting to see positive change in the world," said Holley-Walker. "That's the same wherever they go."
This year's anniversary celebration will additionally bring to the forefront conversations about the impact of HUSL's faculty on the legal profession and on academia. A new book titled Howard Law in the Modern Era will feature essays from Holley-Walker, HUSL faculty, alumni and others not affiliated with the institution in order to shed light on what it takes to keep a law school – whose mission is social-justice oriented – going for 150 years.
"That should be a really significant contribution to the literature about historically Black law schools, and specifically about Howard University's law school's role in many of the major civil rights cases like Brown v. Board of Education, and many of the other cases that we were involved in," Holley-Walker said.
"What we've done here at Howard for 150 years is not an easy thing to do," she continued. "I'm hoping that this book gives a window into how do you make such a very special enterprise so successful for so long."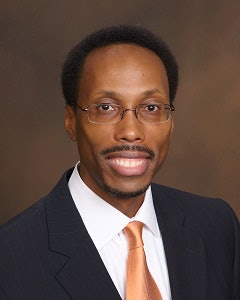 Dr. David Harris, managing director of the Charles Hamilton Houston Institute for Race and Justice and a lecturer at Harvard Law School, said that Howard Law School is a critical piece of legal framework in the country.
For the institution to be celebrating 150 years of existence and service is a "remarkable achievement," Harris said, adding that he views the law school under Charles Hamilton Houston's "leadership and beyond as producing some of the great legal minds of the last century."
Dr. Lamont A. Flowers, executive director of the Charles H. Houston Center for the Study of the Black Experience in Education and Distinguished Professor of Educational Leadership at Clemson University, said given the " remarkable influence" of Howard University's School of Law in addressing and transforming an array of social, economic, and educational issues in the United States, he anticipates that it will continue to promote positive change throughout the nation and abroad in the next 150 years.
"One hundred and fifty years of enhancing and improving legal education represents an inspirational accomplishment, which highlights the determination, dedication and diligence of Howard University's School of Law with respect to advancing legal studies and increasing diversity among the legal profession," Flowers said of the school's sesquicentennial celebration.
Looking forward, several growth opportunities for the school will involve expanding its international student base and broadening what it means to practice law to fulfill students' passions.
"We want our students to be prepared not just to take the national stage, but to take the global stage and to really be knowledgeable and impactful around the world," Holley-Walker said. "The future is also making sure that our graduates can have a fully realized life with the practice of law being part of what they're doing and a major part of their platform, but not the only thing that they are equipped to do."
She added: "[Students] know from seeing how much our graduates have achieved that the expectations for them are very high," she said.
Tiffany Pennamon can be reached at tpennamon@diverseeducation.com. You can follow her on Twitter @tiffanypennamon.