An Atlanta-based energy firm, Southern Co., has announced a $50 million scholarship and training initiative for students of several southern historically Black colleges and universities (HBCUs).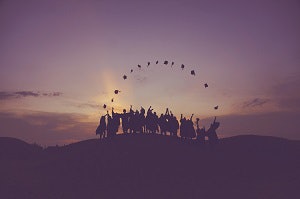 The multi-year initiative will benefit students attending HBCUs in Alabama, Georgia, Mississippi, North Carolina, Tennessee and Virginia.
The first round of allocations is expected to be awarded in time for the academic year beginning in the fall of 2021, the company said in a press statement.
In addition to providing scholarships to ensure talented students attend and complete college, the initiative will ensure students can learn with the latest technologies, be trained in leadership, are provided entrepreneurship pathways, and have internship access points at Southern Co. and its corporate partners.
"This investment is a statement of our belief that America needs these HBCU graduates in order to ensure a thriving economy for generations to come," said Thomas A. Fanning, chairman, president and CEO, Southern Company. He urged other companies to partner with Southern Co. to expand the initiative.