When Dr. Joyce Ladner was very young, she and her sister went to the corner store to buy donuts. They were standing at the counter when the cashier came around and took a swipe at Ladner's sister.
On instinct, her sister raised the bag of donuts they were about to buy and whacked the cashier on the head. Then the two bolted home, frightened by the moment but more worried about what their mother might say to them when they returned.
But instead of scolding them for fighting back, their mother praised them.
"If anyone ever violates you, you fight back. Stand your ground," said Ladner.
It was how she first learned to become an activist.
Ladner, now 78 years old, is a renowned civil rights leader, author, and sociologist, and the only woman to ever hold the title of interim president at Howard University. She shared her story during a webinar hosted by the United Negro College Fund (UNCF), a scholarship organization funding Black education across the U.S. and 37 Historically Black Colleges and Universities.
The discussion, the first of UNCF's Executive Leadership Institute gatherings, focused on the often-erased role of Black women in social justice movements and how HBCUs and Predominantly Black Institutions (PBIs) can support women advocates by the creation of social justice advocacy centers, putting more women in positions of leadership, and connecting the dots from the institution's history to the present.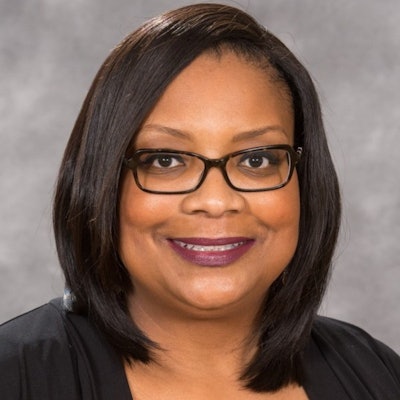 "Women have always been at the forefront of the civil rights movement, particularly women of color," said Dr. Beverly Hogan, former president of Tougaloo College in Jackson, Mississippi, what Hogan called the "cradle of the civil rights movement in Mississippi."
"[Women's] contributions have been overlooked, seen as supporting roles to men, creating the narrative that men are more effective leaders," said Hogan. "In the fight for civil rights, Black woman led."
Kimberley Hinton, director of social justice programs at UNCF, shared a partial list of the centers for social justice that had been developed in the last four years at HBCUs, including Dillard University's Center for Racial Justice, Shaw University's Center for Racial and Social Justice, and the most recent center at Edward Waters University in Florida, the A. Philip Randolph Institute for Law, Race, Social Justice, and Economic Policy. The majority of these centers are headed by Black woman.
Hinton said, as she went through the list, she thought to herself, "Here we are again, Black women taking up another mantel."
Ladner said that these centers can help institutions connect the dots for their students, showcasing the role HCBUs played during the civil rights movement.
"If you were to have an institute built on that activism that demonstrates to the students today that there's this proud and long legacy of women in leadership, that's the kind of thing I'd look at and build on," said Ladner. "Students are naturally drawn to that."
Some of these centers have been created with philanthropic donations or corporate partnerships.
Susan Taylor Batten, president and CEO of the Association of Black Foundation Executives (ABFE), a philanthropic organization that advocates for investments in Black communities, said that less than 10% of all philanthropic donations go towards Black led organizations.
"There's a phrase in the philanthropy community: trust Black women," said Batten. "We have the historical contributions and we're leading in record numbers as it relates to social justice movements. We are, as an advocate organization, pushing the sector to trust the leadership of Black women because the record is there."
Batten said that in her work, she intentionally uplifts as many Black women and women of color as she can, so they can come together to network, strategize, and find a respite for a world that taxes them daily simply for existing.
Ladner said that, while she worked at Howard and other institutions, she elevated women into positions of leadership, calling it "a duty to use our platform to enable as many Black women to come into higher positions, so they can affect change at the administrative higher level."
Liann Herder can be reached at lherder@diverseeducation.com.