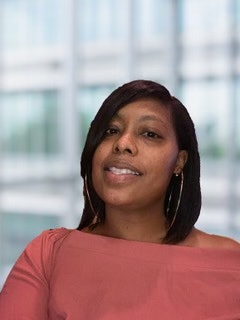 Kai Rigby was born at 25 weeks old, weighing only 1 pound, 7 ounces. The first eight months of his life were spent in the NICU, with his worried mother at his side. Eventually, he would be diagnosed with Angelman syndrome and chronic lung disease.
Danielle Rigby, his mother, found herself awash by a sea of unknowns.
"When my son was diagnosed, I hit the floor. I didn't know what to do," Rigby said. She worked full-time and had another child, a daughter, six years old. She was exhausted trying to pull together the resources her son needed while keeping her head afloat. As her son became school-aged, she was told that his needs were outside of the capabilities of her local public school. A doctor advised her to move.
These struggles awoke a passion inside of Rigby, a drive to ensure that no other parent in her shoes would ever feel as lost and overwhelmed as she did. When she saw an advertisement on Instagram for Coppin State University's Nonprofit Leadership program, she jumped at the chance to channel her feelings into making change.
Coppin State University, located in Baltimore, is one of the few Historically Black Colleges or Universities (HBCUs) to offer an undergraduate degree in nonprofit work. Students can choose to major, minor, or earn their Certified Nonprofit Professional credential through the university's partnership with the Nonprofit Leadership Alliance (NLA), a mission-based organization for ethical and transparent nonprofits.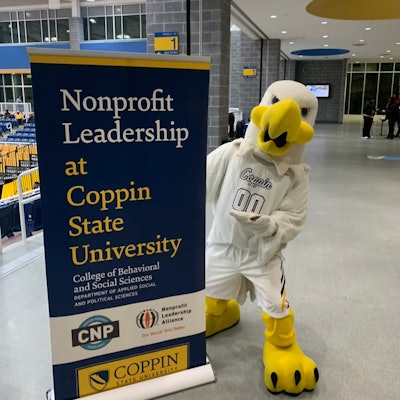 Nonprofits, particularly those in healthcare, social programs, and education, are one of the fastest growing economic sectors in America and offer some of the best paying jobs, according to a 2020 study by Johns Hopkins Center for Civil Society Studies. But even as employment opportunities abound, 90% of nonprofit CEOs and board chairs are white, according to a 2017 report by BoardSource, a network of leaders in the field.
Dr. John Hudgins, an associate professor in Coppin's Department of Applied Social and Political Sciences, helped create the Nonprofit Leadership program in 1997.
"There is a shortage of African Americans, in terms of leadership positions, in nonprofits. When we start looking at leadership, we find a shortage in the city of Baltimore, where the population is 65% Black," said Hudgins. "Part of what we're doing at this HBCU is filling the gap, but also living out that historical involvement of HBCUs, getting more Black men and women involved in leadership in these communities."
Hudgins said students and other institutions might not be aware of all the career opportunities within nonprofit spaces. Many Coppin students, he added, end up working in nonprofit fields after they graduate.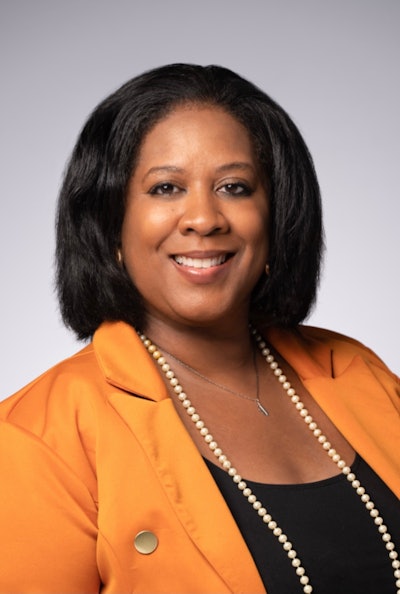 Dr. Tenyo Pearl, campus director of the NLA and program coordinator of Nonprofit Leadership at Coppin State University, said she's often asked what makes this degree different from a traditional business major.
"At the heart of nonprofits, you have the mission, and it's important for scholars to get attuned to their core values, what they're passionate about," said Pearl. "We're able to cultivate the mission and those core values of emerging nonprofit leaders, expose them to coursework that will help them enhance or hone leadership competencies. It's not just about the mission, you have to have those competencies to be effective."
Students learn the administrative side of management, tackling the fiduciary responsibilities of business, while also learning how to turn their passion into measurable results. Courses cover a broad range, from the principles of marketing and fundraising to human resources and behavior. Students take at least one internship placement course, and CSU connects their interests with partnered local and national nonprofits, like I AM MENtality, a Baltimore nonprofit that develops the leadership capacity of young men through educational opportunities, or the Boy Scouts of America.
"We get to work with really unique scholars, who make the choice to make a difference in the community, in the lives of others and the community at large, which makes it very rewarding," said Pearl.
Rigby is now a senior at Coppin, expecting to graduate in May. Her son, who just turned 11 in March, is "very active, happy, and friendly," she said.
Post-graduation, Rigby plans to build the network she envisioned for parents like her, connecting them with the resources needed to face complicated diagnoses. She also wants to create what she called "NICU books," stories from those with experience to share with new NICU parents, and she's planning to work with the school systems to help them develop better programs for children with special needs.
"The Nonprofit Leadership curriculum talks about how to use your passion and turn it into a helpful organization for the community, but also what to do to run that business and make it successful," Rigby said. "Now I have the passion, the drive, and I know what needs to be done."
Liann Herder can be reached at [email protected].