After two decades of work, Morris Brown College (MBC) is once again fully accredited.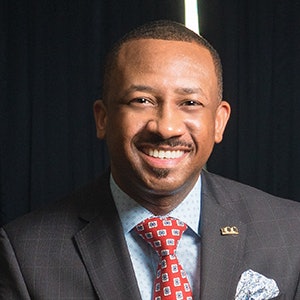 "From my understanding, we're the first Historically Black College and University (HBCU) to be reinstated after a 20-year hiatus," said Dr. Kevin James, president of MBC, in an interview with Diverse.
The 141-year-old institution, founded by leaders of the African Methodist Episcopal (AME) church, lost its accreditation in December 2002 due to financial and debt mismanagement.
"It means so much for me, the blood and sweat and tears of my ancestors. MBC is unique in Georgia, in that it was founded by Black people," said James, who made it his mission to achieve re-accreditation for the school when he stepped into the role three years ago. "The sacrifice that so many gave for this institution, and for it to have lost its accreditation 20 years ago, we just overcame something that anyone else would have given up and closed their doors."
Being unaccredited meant that no MBC student was able to access Title IV federal student aid, and the institution did not receive any of the financial aid packages distributed by the federal government during COVID. In 2019, student enrollment at MBC dropped to 24, down from a one-time peak of 2,700. But as word began to spread that MBC was likely to receive accreditation in the last 24 hours, student applications have been soaring, said James.
"We saved the institution during a global pandemic," said James. "History will say we pulled ourselves up by our bootstraps."
MBC is now accredited by the Transnational Association of Christian Colleges and Schools (TRACS), recognized by the U.S. Department of Education and the Council for Higher Education Accreditation. While the Southern Association of Colleges and Schools Commission on Colleges (SACSCOC) is the usual accreditor for institutions in the south, where 80 of the more than 100 HBCUs are located, James said TRACS was a better fit for his small, Christian school.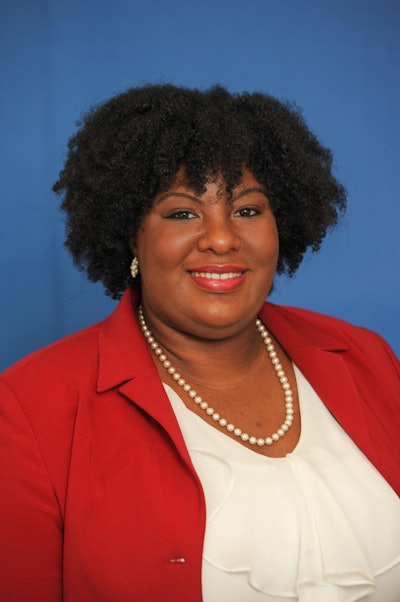 "To be honest, we wanted to go back to our Christian roots, Christian education," said James, who said he began the process of vetting different accrediting bodies when he became president. "I saw the success Paul Quinn College had with TRACS. They are a very good fit for small HBCUs [and] are just as rigorous as anyone else."
Dr. Felecia Commodore, an assistant professor of higher education at Old Dominion University, said that some smaller Christian institutions and HBCUs have recently gravitated towards TRACS, "because that accrediting body seems to be more tailored for the processes and culture of a smaller, private institution."
The journey to re-accreditation has been long and difficult, said James. He faced financial stress, limited resources, and physical hurdles, including a fire in his administration building in 2019.
"Why would anyone give [money] to an institution that's been unaccredited for years? Getting people to believe in what we were doing, that was an issue," said James. "We've made history. MBC is an institution of quality, and we've proven we offer affective academic and student service. Now, we have good ground for philanthropic donations."
MBC's accreditation after a 20-year pause is not only remarkable for an HBCU with a history of remarkable resiliency, but for higher education institutions as a whole, Commodore said.
"It gives a semblance of understanding that there can be hope after crisis," said Commodore. "Ultimately, I do think this is a moment of joy and celebration, particularly in the HBCU sector. Because we don't want to lose HBCUs, to have MBC get their accreditation back is inspiring."
Dr. Marybeth Gasman, executive director of the Rutgers Center for Minority Serving Institutions and the Samuel DeWitt Proctor Endowed Chair in Education at Rutgers is a member of the Board of Trustees at MBC. She said James's enthusiasm, energy, and his dogged belief in MBC's potential helped rally stakeholders together.
"The alumni on social media were so excited, thanking him and the board and alumni, for not giving up," said Gasman. "[MBC] never closed. It wasn't able to do certain things, but the entity was still there, the ethos was still there, waiting to rise up again. Nobody ever gave up and I think that's important."
Gasman called the accreditation, especially after 20 years, a "lovely, little higher education miracle."
As the institution continues to rebuild, James said he will be hiring entirely new academic leaders to increase the school's academic profile and help build their enrollment numbers. While James said he has not officially celebrated this victory, he has seen the happy tears shed by long-time MBC staff, who waited patiently for this moment to arrive.
"It made my heart smile," said James. "This is a story of resiliency, grit, and perseverance, continuing when everyone told you to give up. I'm just so proud to be the president of MBC and to have led this effort."
Liann Herder can be reached at [email protected].