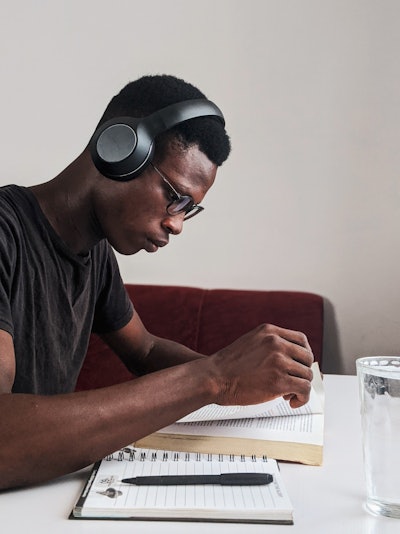 To help students across the degree finish line, the Southern Regional Education Board (SREB) has announced an online course-sharing consortium for several public and private historically Black colleges and universities (HBCUs) as well as other minority-serving institutions (MSIs) in five Southern states.
SREB is a nonpartisan, nonprofit organization focused on improving education at all levels in its 16 member states throughout the South.
"I believe deeply in the value of collaboration, particularly among small, largely under-resourced institutions," said Dr. Roslyn Clark Artis, president of Benedict College, a private HBCU in South Carolina and one of the consortium's inaugural members. "We may have a course with only three students enrolled, which is not cost-efficient. But a course-sharing agreement allows that student to take a class at another institution to stay on track to graduation. We see this as a student support and retention tool."
SREB consortium courses will count fully toward students' GPAs, financial aid packages, and graduation requirements at their home institutions. Taking shared online courses will also not affect students' cost of attendance.
"Students could take advantage of this to create new specializations in their degree programs," said Dr. Stevie L. Lawrence II, vice president for postsecondary education at SREB. "Institutions could add majors that align with regional and industry needs, but that traditionally would not be offered. From SREB's standpoint, we're most excited about our ability to bring institutions together around this idea."
The consortium grew out of the SREB HBCU-MSI Collaborative, a network of HBCUs and other MSIs in the South seeking to improve student success. Inspiration for the course-sharing idea came from a similar partnership piloted in winter 2021 between Benedict College and Dillard University, both HBCUs.
Through that trial program, Benedict and Dillard seniors who needed up to six credit hours to graduate in spring 2022 could take an accelerated online course. More than 90% of students who took part in the Dillard-Benedict partnership ended up on track to graduate this spring.
"If it were not for those courses in December, I would not be graduating on Friday," said Bilaysia Deloach, a 20-year-old Benedict College student who graduates this week, a year ahead of schedule.
Deloach started at Benedict with ample credits from high school to graduate early, and she became determined to finish in May 2022 to save money. But in fall 2021, she found out that some classes for her major would not be offered at Benedict until the following year, delaying her timeline.
Yet through course-sharing, Deloach took an accelerated class online through Dillard in winter 2021. This pilot course-sharing agreement was supported by a grant from the United Negro College Fund, which provides scholarships for Black students and scholarship funds to 37 private HBCUs.
"I believe that all HBCUs should make this opportunity available to all students," said Deloach. "Some of us don't want to stay in college for extra time when we don't have to. That way you can avoid student loan debt and having your parents go through a financial struggle by graduating early if you can."
Deloach added that Benedict administrators checked in on her during the winter course to be sure she had what she needed. Lawrence noted that the SREB consortium aims to offer that same level of student support that he said is typical of HBCU culture.
"HBCUs provide this nurturing environment both in and out of the classroom, which we also want to bring into the consortium," said Lawrence. "Like Dr. Artis did at Benedict, we can work to make sure students are logging into their courses and have the support they need, such as tutorial services, to go that extra mile and ensure success."
Inaugural participants include Benedict College in South Carolina; Albany State University in Georgia; Clinton College in South Carolina; Fort Valley State University in Georgia; Langston University in Oklahoma; Southeast Arkansas College in Arkansas; Texas Southern University in Texas; and Morehouse College in Georgia. More members will be announced in the months ahead.
The consortium will be run through Acadeum, a software company.
Dr. Patrice Glenn Jones, executive director of online education and programs at Alabama State University, a public HBCU, pointed out how this consortium could also make HBCUs and other MSIs more accountable to students on campus as well as to fellow institutions.
"I'm excited how this consortium could make HBCUs up their online instructional design game," said Jones, who specializes in virtual learning. "Students may take a course at another campus doing something better, then they could come back to their home institution to advocate for a stronger academic experience. That elevates us all. This is a step in the right direction."
Jones added that consortiums for student services may be the next frontier.
"Maybe one campus is doing a better job at helping students get financial aid or enough food to eat," she noted. "Because for HBCUs to survive, we need to work together. That is what is so important and profound for me about this work."
Rebecca Kelliher can be reached at rkelliher@diverseeducation.com.