In its three-year strategic plan released at the end of July, the Tennessee Higher Education Commission (THEC) Historically Black Colleges and Universities (HBCUs) Success Advisory Board promised to support the strengthening of the state's seven HBCUs' administrative capacities.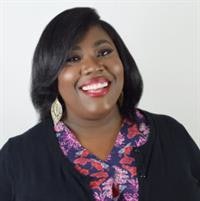 "On average, the number of employees at our state institutions is around 2,300 or so. [HBCU] Tennessee State University has 1,300," said Dr. Brittany Mosby, director of HBCU Success at THEC. "At our public HBCUs, overall, there's just fewer staff—and certainly the cultural zeitgeist around the Great Resignation [and the pandemic] has only exacerbated the problem."
HBCU funding, Mosby said, is largely tuition driven and relies heavily on giving and return from endowments which are much smaller than those at Predominately White Institution (PWIs). That means HBCUs are "not always able to have the same salary outlay as some of the bigger institutions," said Mosby.
Lower salaries can impact hiring. But where funding and staff are short in Tennessee, partnerships have blossomed. As HBCUs approach the fall semester, they will continue to work with each other, nearby PWIs, and local community colleges to ensure that administrative hiring struggles do not negatively impact student outcomes.
Dr. Vann Newkirk Sr., president of Fisk University, a private HBCU in Nashville, said his university does not have a problem recruiting faculty, but it has been difficult to hire some administrative roles because of inflation and the rising cost-of-living in Nashville.
"Right now, making $55,000, it's quite difficult when some apartments are $2,000 per month," said Newkirk. "Our problem is lower-level positions that don't require expertise, you have a hard time finding folks because the salary that we pay may not be as much as a person could get."
Newkirk said that Fisk has been working to increase the salary of its faculty and staff to keep up with inflation, but he added, with the rates changing so frequently, it has not been easy.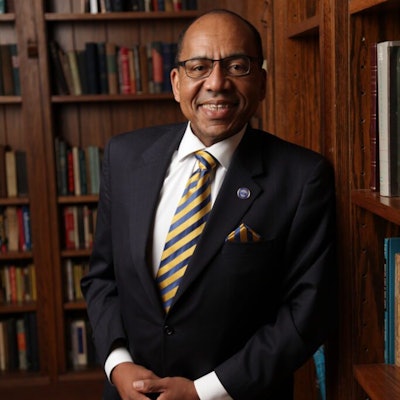 "It's not going to be enough for all the staffing positions we have," said Newkirk.
The financial struggles confronting most HBCUs comes in part from their notorious underfunding. As a land-grant institution, HBCU Tennessee State University (TSU) should have received state funding equal to its PWI counterpart, The University of Tennessee, Knoxville (UTK). But it did not. Mosby said TSU could be owed up to half a billion dollars, while Forbes's investigation into land-grant funding inequities found that TSU could be owed up to $1.19 billion.
"TSU and UTK have come together to talk about ways that UTK can share some of their resources. UTK recognizes they've received a lot more over time," said Mosby. "It's about sustainable collaboration and commitment."
In May, Tennessee's General Assembly approved $250 million to TSU, which will go towards infrastructure, bolstering academic programs and the construction of new buildings on campus, which Mosby said will, "in the long run, help bring in new students, which in turn attracts faculty."
Although a report from the local Nashville NPR station WPLN said that these shortages have made it more difficult for students to graduate on time, Newkirk disagreed.
"We're in Nashville, and there are enough colleges that we have partnerships with—if a student at Fisk can't get a class with Fisk, we have a consortium with Vanderbilt so they can get the same class [with Vanderbilt.] TSU has the same relationship," said Newkirk. "Our four-year graduation rate has increased—it's south of 60%. A few years back it was in the 40% range."
There are roughly 20 postsecondary institutions in the Nashville area.
Mosby said that those drawn to working at HBCUs despite lower salaries are mission-driven individuals, "a small cadre of really dedicated professionals at HBCUs, folks who are there for the students, also HBCU alums themselves—they know the transformative power of HBCUs."
Mosby said that she and THEC will continue to support HBCUs as they hire administrators and faculty looking for a place to serve.
Liann Herder can be reached at lherder@diverseeducation.com.