Ross University School of Medicine (RUSM) is partnering with Bethune-Cookman University (B-CU), a historically Black college and university (HBCU), to improve access to education for those underrepresented and wanting to get into medicine.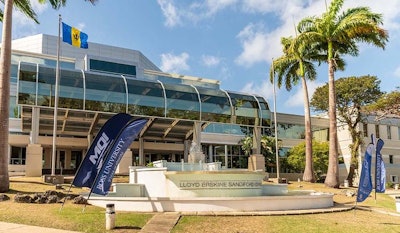 B-CU students and alumni who meet RUSM's program requirements — many identify as a race or ethnicity underrepresented in medicine — will be eligible for admission and scholarships to pursue a medical degree.
"RUSM is committed to advancing representation in medicine and preparing future physicians who will contribute to a just and effective healthcare system for those in the communities they serve," said Dr. Heidi Chumley, dean of RUSM. "This partnership with B-CU supports our shared goal of expanding educational access and opportunity, to ensure a pathway for potential doctors from diverse backgrounds to pursue their passion. Representation matters; diversifying the profession increases health equity and patient outcomes and the physician workforce is far from reflecting the patient community it serves."
Those accepted will get a first semester scholarship – it will cover housing and the flight for first semester.
The scholarship is available to B-CU pre-health medical students and alumni up to five years after graduation.
"A century ago, Dr. Mary McLeod Bethune founded a hospital and created the only training school for African American nurses on the east coast. Today, we are reimagining her legacy for the 21st century by creating new opportunities in medicine for our students and alumni," said Dr. Lawrence M. Drive, B-CU interim president. "This is the first of many new partnerships and programs to give our students access to more high-skill, high-paying careers. With direct admission and scholarships at RUSM, our students have new ways to build their competencies and use their gifts, talents, and experiences to selflessly change the world for the better."