It's still early in application season, but North Carolina Central University (NCCU) has already seen a 57% boost in its application numbers from last year.
"Compared to then, we were at 9,629 applications last year on January 24," said Michael Bailey, director of undergraduate admissions at NCCU. "This year we're at 15,187."
Out of the applications NCCU has received this year, 38% can be attributed to the Common Application, which NCCU joined last spring. The Common App is a one stop application process that allows students to apply to over 1,000 member institutions by filling out one form, which significantly simplifies the often-daunting process of applying for college.
"As you can imagine, that decision to go to Common App was pretty instrumental to raising our profile, our brand, across the state," said Bailey. He added that NCCU senior leadership were keen to become a member of Common App to reach as many potential students across the country and even internationally as they could, but particularly to reach those in their home state.
"The numbers show more students are applying, which means our brand and name is undoubtedly getting out there," said Bailey. "Students are using Common App as their platform to apply."
When Common App was initially created over 40 years ago, the majority of its member institutions were private, many highly selective. But in the last decade, the nonprofit has worked to purposefully center more equitable access to postsecondary education by connecting with more Minority Serving Institutions (MSIs). Now, 134 MSIs and 30 Historically Black Colleges and Universities (HBCUs), including NCCU, are members. This deliberate effort has increased not only the diversity of the applicants using the system to apply but the number of applicants connecting with HBCUs.
Elizabeth City State University (ECSU), a public HBCU in North Carolina, also joined the Common App last spring. Associate Vice Chancellor for Enrollment Management Marcio Moreno said that although ECSU already offered three other methods for application, families and future students were inquiring about whether or not they could apply through the Common App.
"We knew adding the Common App would be a great addition to our admissions options," said Moreno.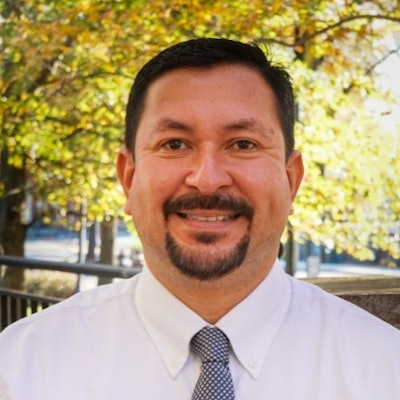 ECSU has seen its applications grow by 20% since the 2022 application season. Moreno said his department expected to see 1,000 applications through the Common App—as of now, ECSU has received 1,300.
"The Common App has given ECSU visibility in areas that have not been traditional recruiting areas for us, especially out-of-state. We are tapping into a group of students that had not previously applied to ECSU," said Morena. "Our confirmations for fall are also running 20% ahead of our numbers from last year."
Common App still has a long way to go towards reaching its equity goals. While recent analysis of applicant trends showed a continued increase of first-year, low-income, and under-represented minoritized students, the vast majority of applicants using Common App to apply for college come from households earning the highest income.
Common App is demonstrating its commitment to equity through pilot programs like direct admissions, where students receive acceptance letters to an institution based on academic data included in their Common App account. Fourteen new institutions have been selected to participate in the pilot this year, including HBCU University of Maryland Eastern Shore.
But Dr. Preston Magouirk, senior manager of research and analytics at the Common App, said that so far, the best way his organization has increased applicant diversity is through increasing its partnerships with public regional institutions, including flagships, and MSIs.
"Our organization is committed to highlighting inequities and expanding access and equity in the college admissions process," said Magouirk. "We see a strong association between expanding our membership and thinking about focused recruitment efforts and the role it can play. There's no intention to stop doing that."
The results of these new partnerships have been positive for NCCU and ECSU. While it's still early in the fall application process, Bailey is optimistic about what the rest of the spring will reveal.
"We feel really good about the direction we're going and what the data and numbers are telling us right now," said Bailey.
Students who wish to apply to NCCU using other methods may do so, Bailey added, "But now, we're on the Common App."
Liann Herder can be reached at lherder@diverseeducation.com.
Editor's Note: A previous version of this article said there were 13 new institutions in the Common App's direct admissions pilot program this year. This has been corrected.