As of May 7, Dr. Ivy Taylor, president of Rust College, is no longer with the school, bringing an end to her almost three-year tenure as the institution's head, Mississippi Today reported.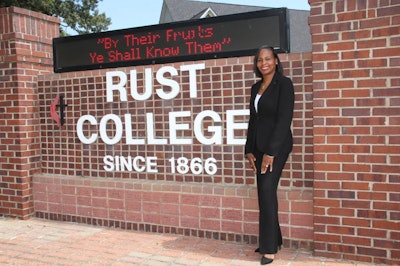 It is unclear whether Taylor – appointed in June 2020 as the school's first female president – stepped down or was fired. Her time at Rust was met with on-campus housing conditions controversy; ongoing enrollment decline; and high turnover in leadership.
Taylor's departure makes her the latest president of a Mississippi higher ed institution to leave under mysterious circumstances, a trend started last summer with the governing board for the state's eight public universities suddenly announcing it had let go William LaForge, president of Delta State University. Dr. Rodney Bennett, former president of University of Southern Mississippi, stepped down after. In March, Jackson State University President Thomas Hudson was put on administrative leave and later let go. And last month, Alcorn State University President Dr. Felecia Nave departed from the role.